In the last three articles of our series on winning websites, you may have noted that there are a number of factors that you need to consider and decisions that you need to make. As the leader of your business, you are the most knowledgeable about your target market, your brand, and how your website fits into your overall marketing plan. When it comes to search engines though, we are the experts, so all you really need to do is tell us how much new business you can handle!
Search engines like Google, are like old-school phone books, newspaper ads, and word of mouth, all rolled into one. As such, search engine optimization (SEO) and search engine marketing (SEM) are essential for a winning website.
We've written a lot of articles about SEO and SEM, and you can review our blog to learn more about how it works and why it's vitally important. Here though, let's look at what it means to your potential customers.
Other than routine shopping, Google is the first place people go to find anything. With an active SEO/SEM campaign, your business will be featured on the first page of results in at least one of the following sections.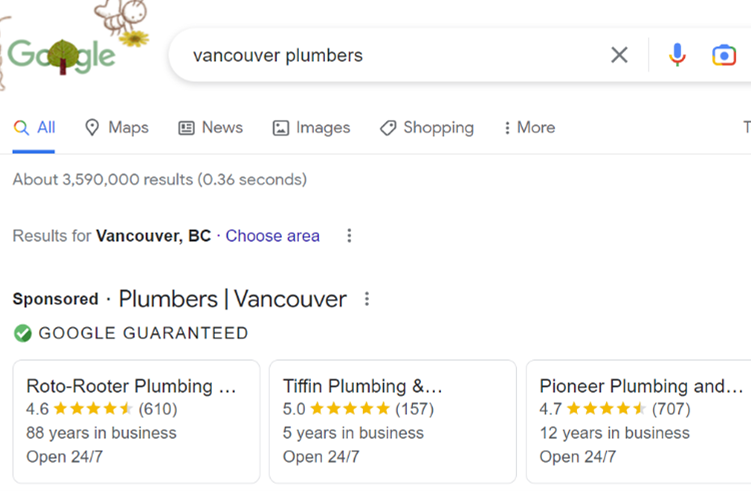 Google Guaranteed Listing
With a local services ad campaign, your business can become "Google Guaranteed," meaning that customers may be eligible for a refund if they are unhappy with your products or services.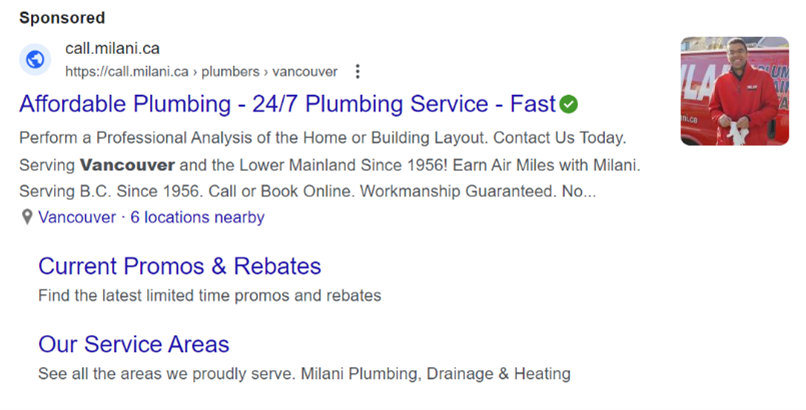 Expanded Ad

Even if you're willing to pay big bucks, you'll only get an ad like this if you have a high-quality website. It's cost-effective because you only pay when a customer clicks through to your site.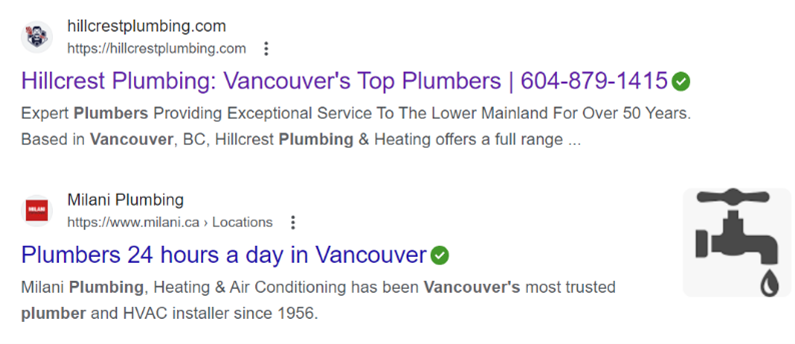 First Page Organic
A high-quality website and great SEO results in a first-page listing that sends customers to your site without payment to Google. This first spot in the unpaid section attracts about 30% of viewers to your site. That percentage decreases significantly lower down on the page.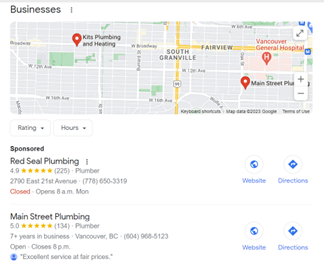 Google My Business
This starts with a listing on the map, but there's much more for your potential customers to see if it's set up properly. Clicking on the listing brings up a profile with your address, phone number, and hours of operation. Viewers can click to get directions or make a call to you automatically. Shoppers can also read reviews, which are highly influential. Know that it's not enough just to fill in the blanks of your listing. There is significant SEO strategy and effort needed to get substantial results. (One of our clients saw a 1000% increase in his map listing appearances.)
In summary, a winning website is needed to get on the first page of Google results; and, search engine optimization and marketing are needed to get customers to your winning website.