Best Tools for on-page and Off-page SEO
There are
99,000
searches every single second.
That's 8.5 billion searches a day.
Every day, people are looking for a new dentist or for someone to repair their roof or install a new furnace. If they don't personally know a business, the first place they go to is Google.
SEO is the best marketing you can do for a business in an established industry because billions of people use it every day to search for businesses/products that can help them.
In SEO, there are millions of things you can look at but it can basically be divided into 2 categories: on-page and off-page.
The difference between on-page and off-page is that on-page is telling Google what your website is about and off-page is other websites telling Google that your website is credible and trustworthy.
On-page SEO forms the foundation for your website's ranking. It's important but it usually only takes a month to do, depending on how big your website is.
Once the on-page SEO is in place, off-page SEO is the most critical component of your SEO campaign. It's what takes you from page 10 to page 1 and it requires constant monthly work.
Our agency uses a variety of tools to calibrate our campaign.
Google has to show its hand, meaning Google's ranking factors are not entirely hidden. We can analyze the sites that are performing well and reverse-engineer their strategies.
There are many tools out there that help with various aspects of search engine optimization but the focus for today will be only on tools that help us analyze the off-page SEO of websites.
These tools are the best for understanding Google's criteria for ranking a website at the top for specific keywords.
1. Ahrefs - "Everything you need to rank higher & get more traffic"
Ahrefs is a favourite among SEO consultants for its intuitive interface and the data it's able to compile for sites. There are different reports Ahrefs can put together and it's a powerful tool that is known to help with link-building and researching. It uses a unique index to aid users in their search. It effectively identifies websites that fall within similar niches.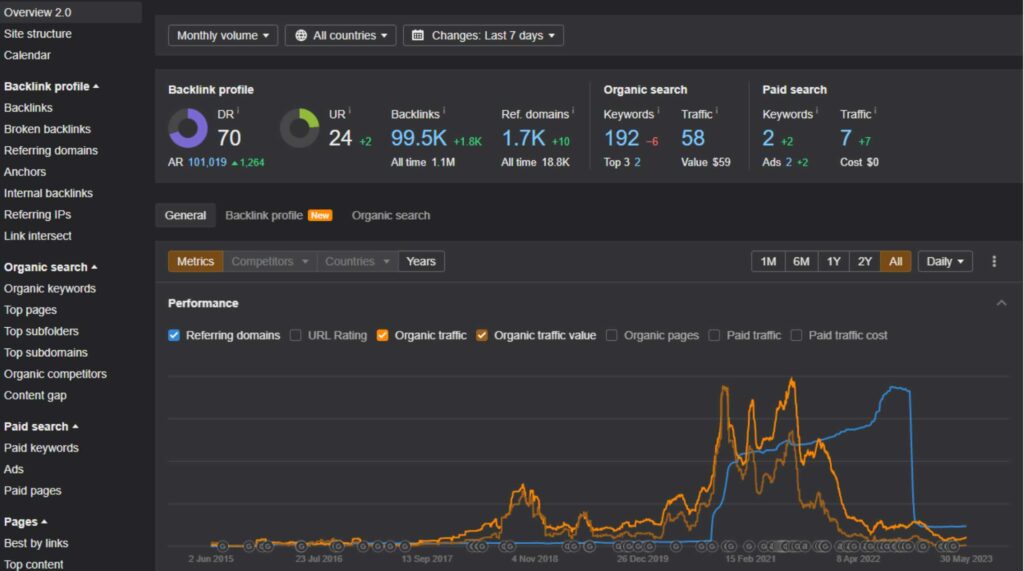 They have a suite of tools that enable a range of tasks, from analyzing competition, researching keywords, auditing your website, backlink research, and more. 
Our favourite thing about this tool is its backlink research component. It is great at analyzing competitor backlink profiles and backlinking opportunities.
Another handy tool from Ahrefs is the plugin extension it has for Chrome. This plugin allows you to see the referring domain for the website and pages that are currently ranking for the search phrase you entered into Google. 
2. Semrush - Online Marketing Can Be Easy
Semrush is another great off-page SEO tool. It's very similar to Ahrefs but it displays its information a little differently. 
Semrush also has a lot of tools that allow you to analyze competition, perform keyword research, site audits, backlink research, and more. 
At this point, it comes down to user preference, just like Apple vs Android debates.
I like the way Semrush displays its organic traffic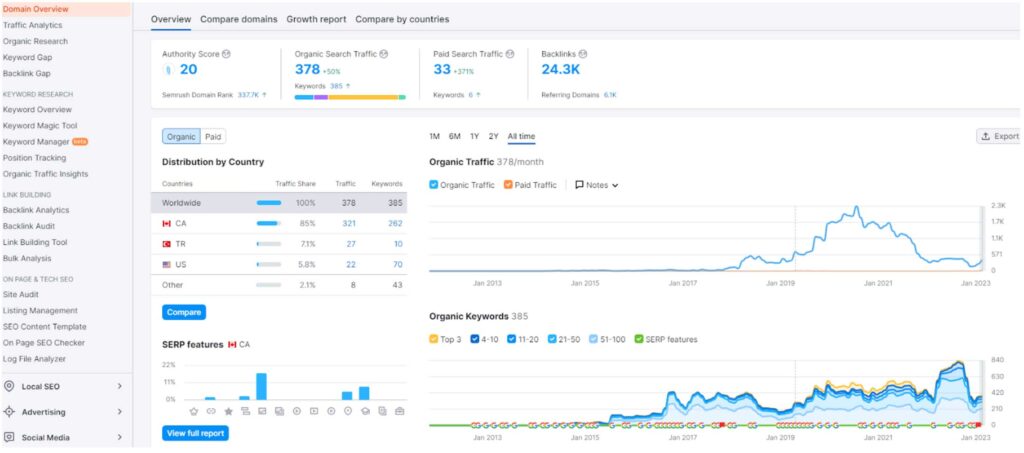 This is a great tool that crawls your website and gives you data so you can analyze the health of your site.
It helps us identify common on-page SEO issues.
It's an audit tool. We use it to get the essential on-page SEO factors like UMAC. (URL, Meta Data, Anchor texts, and Content)
There is a lot that Screaming Frog can do, for example, tell you all the interlinking pages and if there are any broken links/pages on your site. The main reason we use this tool is to identify any missing meta titles/descriptions. We also can see opportunities to optimize the on-page even more.
Their key features are: finding broken links, errors & redirects, analyzing page titles & metadata, auditing hreflang attributes, discovering duplicate pages, generating XML sitemaps, and more.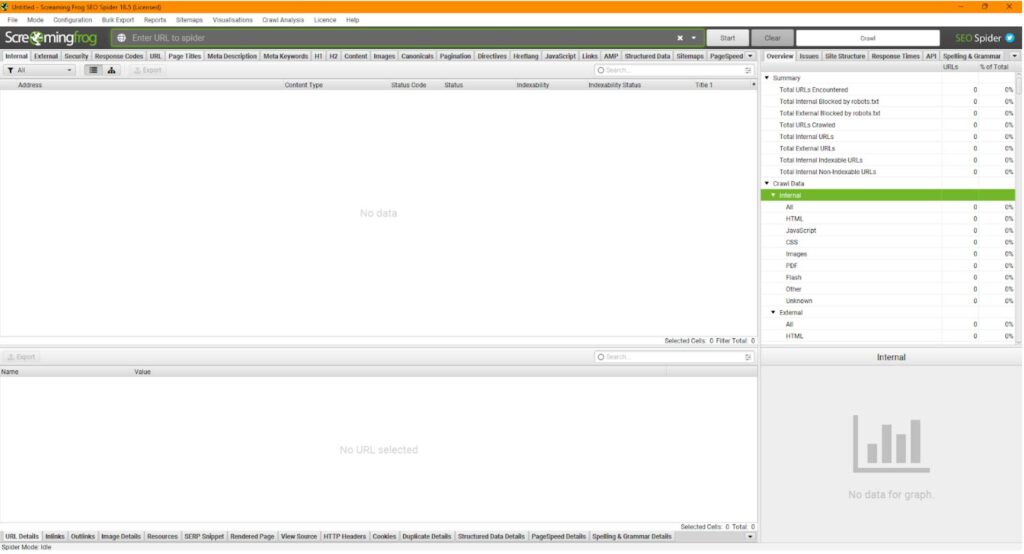 This is a popular plugin that helps us implement the on-page SEO on a WordPress site.
After analyzing competitor sites and seeing what's working for them, we tweak your metadata and use a tool like Yoast to make it easier to implement the changes we want.
Tools are only as good as the people who use them. 
The world of SEO is constantly evolving and changing and it's critical for businesses online visibility and success. These are a few of the tools we use in our SEO but they provide us with a lot of data we can sort through and make informed decisions based on it. 
The most important aspect of all of this is the knowledge and understanding of SEO. It is very important to stay updated with the latest SEO Practices. We have amassed years of experience and constant study and research to stay on top of the SEO game.
If you feel like your SEO needs a second opinion or you're just wondering how much SEO can help your business reach out to us for a free consultation!
Did you find this article helpful? Is there anything else you would like us to cover in future posts? Feel free to reach out to us with recommendations!