Attract more visitors from the billions of daily Google searches.
A search engine optimized website will launch your success.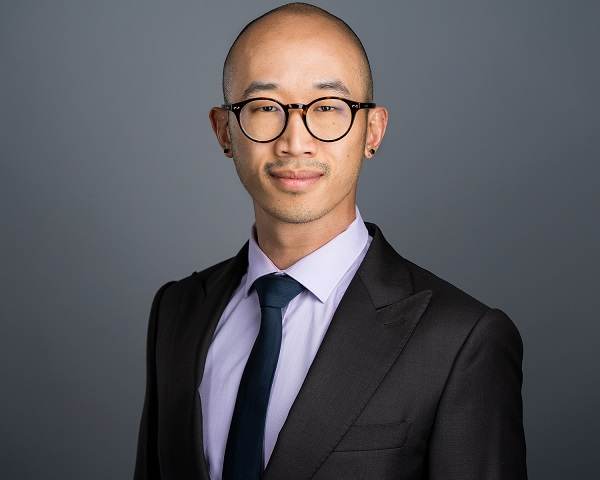 You've probably heard a lot about search engine optimization and you may be wondering if SEO is really all it's hyped up to be. It can make a huge difference to your business, but ONLY if it's done right.
Our SEO team is focused on search engine optimization strategies that work with Google's current algorithms. We don't guess. We research and test our strategies extensively before putting them to use on a Surrey client's site.
What do those strategies entail? Well, we can't tell you all of our secrets, but here's what any good SEO provider should tell you:
The goal of SEO isn't simply to get on the first page of search results. The goal is to get your website noticed by your target market. That's a huge difference!
Identifying and using the best keywords for your target market is important, BUT it's only one part of the process.
All of your site content is reviewed by Google, and quality writing, quality graphics, and relevancy all matter.
To be ranked in the top results you need a technically solid site structure and appropriate components.
SEO isn't a one-time thing. It's an ongoing investment in your most important marketing tool – your website. That investment will pay dividends high enough to make the cost insignificant. How do we know that? Because we've done it for ourselves and for many (many!) very happy clients.
In fact, we are the premier search engine optimization agency for Surrey, BC, according to Google's search engine. In case you don't believe that, the fact that you're on this page proves how good we really are. You're reading this page because our website is search engine optimized!
You may think that search engine optimization is only necessary if you're competing on a global scale. Here's the thing: you are competing on a global scale! Even if your business is in Surrey, BC, and even if most of your customers are local, every Google search is drawing results from the entire internet.
That's where most shoppers start – with a Google search. Even your past customers may not remember the exact name, phone number, or location of your shop or office, so they do a search. When they do, there are a ton of competitors looking to steal your clients away!
Let's look at an example. If you Google "surrey bc bridal shop," you'll get 1.4 million results!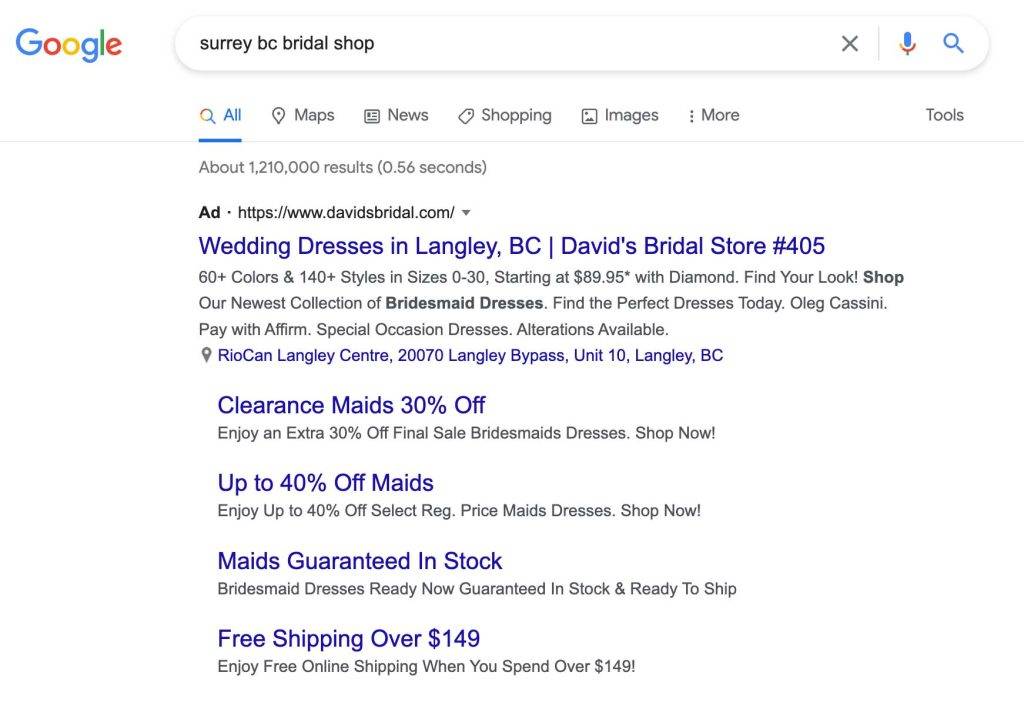 At the top of the page are paid listings (ads) for three shops that are not in Surrey.
Then comes the mapped listings. Only four are visible without clicking "More places."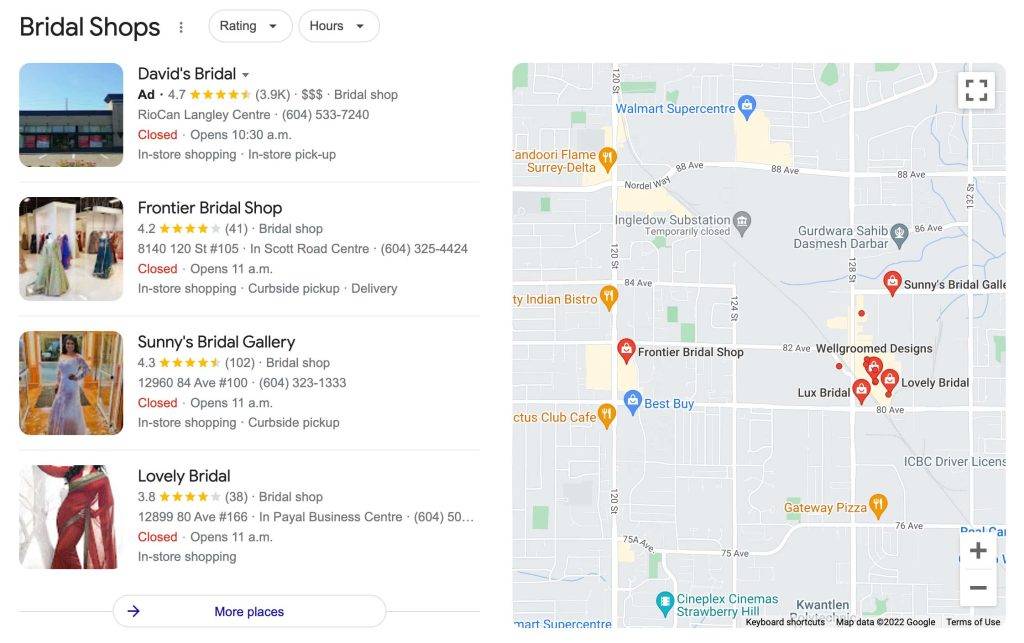 The proof that these SEO strategies work,
and that we know how to employ them,
is you being on this page!
Below the map are three directory sites, a store in Toronto, a store in New Westminster, two of the same stores that are in the map list, and one more directory.
That's a total of only four bridal shops that are actually in Surrey on the first page of results.
So, you can lose buyers right at the top of the page. You can lose buyers if you're not on the map. And, if you're not somewhere on the first page, your chance to attract customers just went down significantly, and probably close to zero.
Your site will only be seen if you have it search engine optimized by professionals with expertise in SEO, and we are those pros!
Increasing your visibility in your target market is vital to your success. 
SEO is an ongoing process because things change quickly. Local competitors come and go, new online shops pop up, and Google changes their algorithms. 
We are a BC company, we have an in-house SEO team, and we keep very close track of how your site is doing. We use analytics, Google Search Console, Google Data Studio, and many other proprietary tools. We make adjustments when needed to keep you on that first page of Surrey results.
We get the best Search Engine Optimization results and you can too.
"SEO" is one of the most competitive keywords in Surrey on Google, but here you are! You're reading this because our website ranked at or near the top when you searched for "SEO Surrey" or something similar.
It's always best to hire a professional who is able to demonstrate their expertise. The fact that you're on this page demonstrates our expertise in SEO.
When you hire the best SEO agency (that's us!) you will get more customers.
When you start showing up on the first page of search results, it's almost impossible not to. More customers mean more sales and more profits. Isn't that your goal?
We'll create or revise all of the technical aspects of your site to optimize the back end. We'll also ensure that your content is optimized specifically for your target audience.
We have seen the results of our SEO work skyrocket our client's sales by 10-fold. We can help you get more business for your Surrey location through search engine optimization.
If you are serious about improving your visibility in search engines and want to start getting results right away, please fill out our discovery form. This will provide us with important information we will need to prepare a quote for you.
We're looking forward to your success!