Off-page Search Engine Optimization refers to everything you do outside of your website to rank your website higher on Google.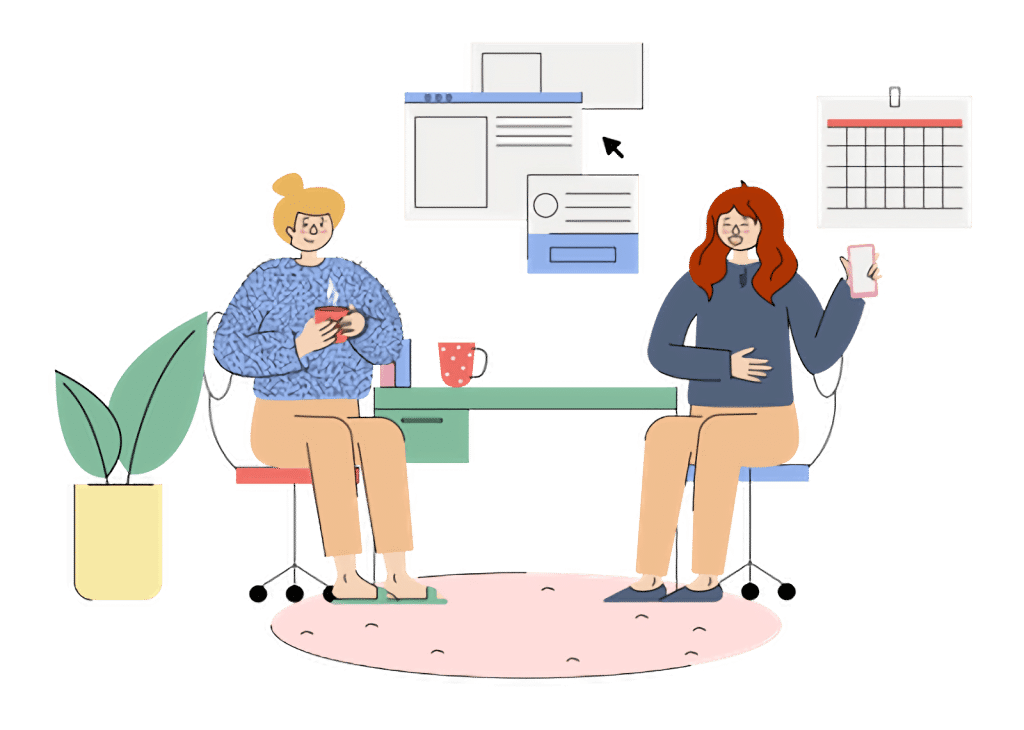 The core basics of off-page SEO is the backlinks you create for your website. There are many different types of backlinks you can get and a lot of different types of relevant and quality links you can get too. The main factors Google looks at when they're trying to evaluate how good the link is that's pointing to your site is the relevance, trust and authority. That's why sometimes a thousand links are not better than 1 link.
Why does
Off-page SEO
matter?
A good analogy we use is the car analogy. With off-page SEO that's the engine that takes you from point a to point b. For SEO it's the power that gets you from page 10 to page 1. So even though On-page SEO is crucial because it's the "steering" you still need an engine that provides power.  
Backlinks are important because Google looks at them to see which websites are the most important.
Now, another analogy for how computers work is if we're back in high school and Google's this judgemental kid ranking everyone based on popularity. Then if you have a new kid come to that school (a new website) Google's going to think that that new kid is a 0 on the popularity scale. But if that new kid starts talking to all the cool kids and those cool kids start talking to him and about him then Google re-evaluates the kid and thinks "Hm… He's actually more popular than I thought. I'll raise him in my rankings." The opposite effect would happen if the new kid started talking to all the smokers/gangsters/druggies of the school. Google would lower his ranking.
So this analogy is the same with websites and backlinks. The higher the quality and the more relevance the websites have with each other the more weight Google will give to that link. 
Google will rank you higher, the higher your "authority" score is. 
If you don't have a link-building strategy, you are unlikely to get any success in ranking your website for valuable keywords.
It is one of the top three ranking factors
Analyzing your Current Backlink Profile
Before you go about building backlinks you may want to look at the types of backlinks you have already.
The reason why checking your backlinks before creating a whole strategy for building backlinks is that your current backlink profile can change the approach you want to take. 
Your backlink profile is just an overview of the backlinks pointing to your website. 
Using the proper tools, you'll be able to see how many links you have, where those links are coming from, the strength of those links and other factors.
There are some tools out there that will let you see how many links you have, where they're coming from, the authority of the links as well as the relevance and many other factors.
This is the backbone of your Off-page SEO.
I would argue it's the backbone of your overall SEO strategy as well. 
The key thing to understand is that you're trying to do 2 things
In no particular order, you want to increase the authority of your website and increase the relevance of your website to its industry.
The #1 thing is to get links that have high quality and are highly relevant to your business/website. It's also important to know the link gap between your website and your competitors.
Topical Relevance
This is a factor based on if those sites are topically aligned with yours. For example, If you run a plumbing company, you should aim to get most of your links from home improvement sites, renovation sites, other plumbing sites, industry-related board sites etc. 
Google knows that sites typically link out to other sites that cover the same topic. Aim to have most of your links come from sites that are topically close. ( you can use a tool like Majestic for topical trustflow)
Anchor Text
Google has downplayed the importance of anchor text over the years. It's still very important but it is also a lot easier to get penalized for overusing the exact keyword in an anchor text.
What is an anchor text?
It's simply, the words that are underlined before you click to go to the link.
The On-Page SEO of Backlinks Matters Too
While off-page SEO primarily focuses on building quality backlinks and the anchor text used, it's essential to remember that the on-page SEO of the pages linking to you also plays a significant role. This is where the UMAC-TE Framework comes into the picture.
The UMAC-TE Framework, which stands for URL, Metadata, Anchor Text, Content, Traffic and Engagement, encapsulates the key components that search engines like Google consider when understanding and indexing a webpage. When a site links to you, Google doesn't just look at the anchor text; it also considers the URL structure, metadata, content, traffic, and engagement metrics of that page.
For instance:
URL:

A backlink from a well-structured URL that clearly indicates the topic can add more weight to the link.

Metadata:

The meta title and description of the linking page can provide context to the link, helping search engines understand the relevance of the link.

Content:

The surrounding content of the backlink, including its relevance, quality, and the use of keywords, can influence the value of the backlink.

Traffic:

A consistent flow of organic traffic to the linking page indicates its popularity and relevance, which can enhance the value of the backlink

Engagement:

High engagement metrics, such as low bounce rates and longer session durations on the linking page, signal that users find the content valuable. This positive user behaviour can further boost the perceived value of the backlink.
In essence, a backlink from a page optimized using the UMAC-TE Framework, which considers both on-page SEO elements and user behaviour metrics, can be more beneficial than one from a poorly optimized page. As you refine your off-page SEO strategies, always consider the on-page elements and user behaviour metrics of the sites linking to you. This approach was developed by understanding the concept of maturing content clusters and leveraging progressive crawl and is one of the best ways to ensure every facet of SEO is interconnected and working in synergy.
Guest Posting
A guest post is an article/blog that's written and posted on another person's website or blog. These guest posts are very effective in building relevance to Google which results in higher Rankings. They can also be valuable for reputation marketing.
Outreach
This is a tactic for building backlinks. As the name suggests, it's reaching out to webmasters and people who own websites to see if you can get a link pointing back to your site. There are different ways of convincing people to add your site as a resource or pointing out a couple of broken links and using your article instead.
PBN
This is short for Private Blog Network. It is more of a black hat technique and it's essentially a network of authoritative sites you own that you use to build links to a site you want to rank higher. PBNs are against Google's guidelines and although they work you should be very cautious because if done incorrectly it can penalize your site.
Broken Link Building
It's the practice of finding broken links on websites and reaching out to the webmasters to let them know. A broken link is when there used to be a link from one website to another but now the content is non-existant. So if you have an article or resource that is useful you can suggest to the webmaster to link back to your content. Here are steps you can take to start doing some broken link building.
edu backlinks
An edu backlink is harder to get because it refers to getting a link from a website with the extension "edu". These sites are the official sites for schools and other academic institutions. For this reason, they are very valuable to get. They pack a very powerful punch and will pass along a lot of domain and page authority.
web 2.0 links
Web 2.0 are websites that let you build social microsites usually for the intention of blogging. Some example sites are weebly, Tumblr, Reddit, Alexa, Slideshare, Medium, Quora etc. These are very simple links to obtain and because of this, they aren't very valuable to attain.
Social Media Link Building
These are also some of the easiest to build. If you're posting your link on a wall or sending a direct message it won't help at all with rankings. But if you're setting up a Facebook page, for example, That actually does help Google identify you as a legitimate business. Most legitimate businesses will set up a business profile on Facebook, Twitter, LinkedIn etc. There are 300+ social media profiles you can build; Having a hyperlink back to your site definitely helps. It counts as a social signal and creates a cloud of trust around your website.
Directories
These sites are often just websites that list business websites in different industries and categories. These sites are sort of like yellow pages. Some directories are more spammy than others and although having your business website listed there won't hurt, it probably won't help either. The main thing you want to make sure you have correct is the URL of your website, the business name, address and phone number.
Citations
Citations commonly overlap with directories. The main thing with a citation is that it contains these three points of information on top of your website. It's important to make sure that this information is exactly the same for all your citations,
Business name
Address
Phone number
SEO press releases
A press release is very common for some industries and it's usually an official announcement or statement about a newsworthy event. Companies often use a press release when they're launching a new product or they made a significant hire in the company.
Spammy links
These are just low-quality backlinks. There are plenty of places you can get 1000s of backlinks from. These are often from websites outside your country and the website has nothing to do with your industry or niche. They also have very low Authority scores.
Blog comments
This is useful if used very specifically. But it is another type of link that is typically very low quality and spam. It's useful if you find a relevant and useful blog that's about your business and you get a link back to your website by leaving a thought-out comment. The incorrect way to do it is to spam 1000s of websites across the world in order to get links to your website.
Forum links
This is similar to blog comments. It depends on the quality of the forum. You can tell just by looking if people are spamming with messages that don't make sense just to get a backlink to their website.
Profile links
There are 300+ social networking and media sites. Many companies brand themselves by trying to build their own business profiles on as many of these social sites as possible. These are great for branding your business and solidifying Googles' trust in your website.
No-follow links vs Do-follow links
A no-follow link is denoted by the following HTML tag: rel="nofollow". This theoretically stops power and authority from flowing to a website. 
A do-follow link is just a normal link without the "nofollow" tag. Theoretically, this link does pass on link juice and will help the website receiving the link to have a higher authority.
There is however disagreement between SEOs if there is any significant differences between the two. 
There are many types of links you can build for your site. 
The two most important factors is:
The quality of the website

The relevance of the website to yours
It's better to have one really high quality backlink to your website than to have 1000s of low-quality, spammy links. 
This is a crucial piece for your campaign. If you're looking for an SEO company to take you to the next level by ranking your website on Google, reach out to us today.