In case you're wondering about our story-telling, we're celebrating our 25th year in business! To commemorate, we're recounting the memorable moments in our history, how our team came together, and the technology changes that shaped our world.
Last time, we told you about "the interlude" – our foray into the travel industry that didn't survive the economic crash of 2008. While Mike still owned the agency, after the crash, we had a very clear vision – get back to the future.
Some significant events happened in tech during the interlude. Perhaps the biggest of the big was Steve Jobs' unveiling of the iPhone in 2007. As a cell phone, it was… well, it worked. BUT, it could also do so many other amazing things! Joanne remembers being at a party when one of the guests brought his iPhone out and started showing videos. WHAT?? WOW!! It was the beginning of the mobile revolution.
2010 saw the launch of the iPad, IBM's Watson beating Ken Jennings on Jeopardy, and the startup of Instagram. Facebook was entrenched as the most used social media platform though, and that wasn't about to change. So, refocusing on web development and internet advertising, we changed our logo and built a new website.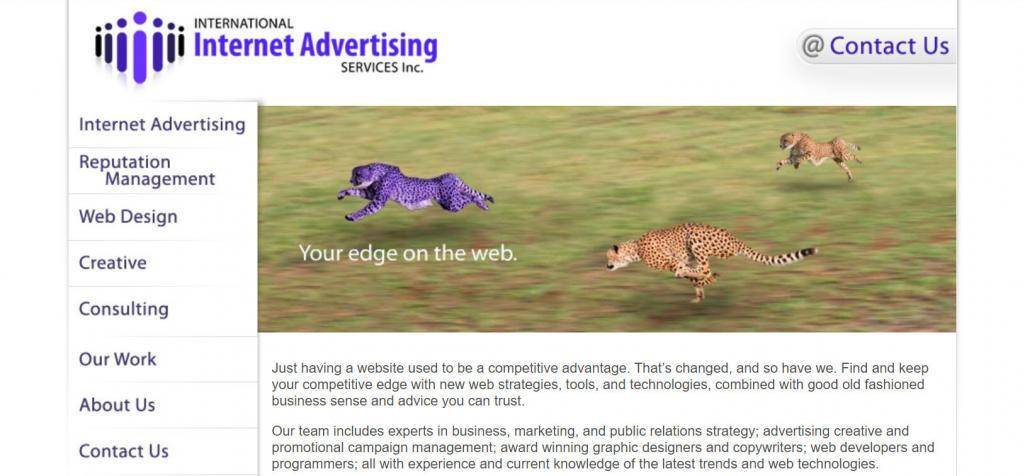 Mike hired Andrew, and the former teacher taught us all a few new tricks. He convinced Mike to try Joomla, which turned out to be a very good thing. Custom coding had become too costly an option for many of our clients – some of whom were just getting their first web sites and still weren't entirely convinced there would be a return on investment. And, as Joomla progressed, it became possible to modify the basic template into a customized site anyway, saving hours of work.
The bad news for Andrew, was that he also had to teach Joanne how to enter her copy into the Joomla sites – a task that he had to repeat endlessly, but he did so with great patience.
With Mike and Angela's children now teenagers in high school and a void at our front desk, Angela joined the team as office manager.
Paul the first was still working with us then, but the new Paul's journey to us had already begun. His brother moved to Calgary in 2010, and Paul and his family, which now included baby Finley, came for a visit in 2011. Shortly after that, they decided to move themselves. Paul was now working as a web developer and when he learned that he could continue doing contract work for the same UK company after moving to Canada, the plan was set.
Nick was still struggling with decisions between getting the education his parents believed was necessary and his innate entrepreneurial spirit. He studied engineering at the University of British Columbia, started a painting business, and would soon find his niche in digital marketing and internet advertising.
Continued:
The Story of Us 1980s
The Story of Us 1991-1995
The Story of Us 1996-1999
The Story of Us 2000
The Story of Us Early 2000s
The Story of Us – More on the Early 2000s
The story of Us – mid-2000s
The Story of Us – The Interlude
The Story of Us – 2007-2015
The Story of Us – The last five years
The Story of Us – 2045