If your website needs more than the kind of quick fix we talked about last time, consider a makeover featuring some of these emerging trends.
Get Curvy
Since our device screens are straight edged rectangles, we tend to stick to square-ish designs, but unnecessarily. Particularly if you have a female target market, consider rounding the silhouette of your site, as well as the menu and section markers.
Sketch it Out
It's not a good idea to replace product images with doodles, but illustrations or sketches instead of background or banner images will give your site a very unique look and feel. Consider drawings for flow charts, page headings, and any diagrams.

Be Bold with Colour
Back in the day, there were eight colours available on the web. Yup, that's it. Eight. Today, there are more than 16 million shades, and while you don't want to use too many of them on the same site, do consider shaking things up a bit.
Add a Cinemagraph
Speaking of the olden days, remember those animated gifs we all thought were awesome? Well, start with a photograph instead of an illustration, and you have a cinemagraph. It's very similar to a "live" photo, but continues on a loop. It's just that little bit of unexpected movement that captures the viewer's attention and makes you memorable.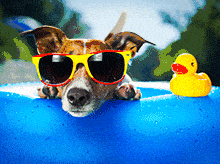 Put a Chatbot to Work for You
Having a resource available 24/7 to answer customer questions and help them find the items they're looking for, can really amp up sales. The option to training and staffing all of those shifts is deploying an artificial intelligence technology, known as a chatbot. While training is still required, your chatbot can chat with numerous customers at once, and keep track of each customer's questions and purchases; great for recommending new items on their next visit.