In today's wired world, it is almost natural for businesses to market their products and services online. After all, a lot of people nowadays spend considerable time online not just to get information but also to purchase products and services they need and want.
Having said that however, one wonders: So does this mean I should ditch offline marketing in favor of an Internet-based one? While offline marketing certainly has its advantages and proved valuable in the past years, it seems that these days, Internet marketing has taken over as the preferred marketing method. Here are the reasons why.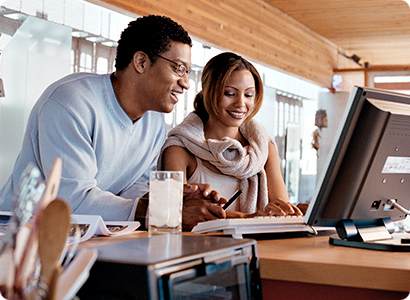 You can tap a larger audience and expand geographically easier than offline method
Companies that have effective online marketing strategies have an edge from those that focus on offline strategies: they have access to millions of target customers online. Whether the customer is based in New York or lives thousands of miles away, say in Tokyo, people just need to log on to the Internet and type your website address and voila—they already know about your business and what products and services you are selling. That's one thing offline marketing cannot do.
With less money and less efforts to produce marketing results, Internet marketers can reach large numbers of people unlike offline marketing. Companies do not have to spend tens of thousands of dollars to mount expensive campaigns online, especially if the Internet marketing in place is efficient and targeted correctly.
Information is immediately available online
Through Internet marketing, the information about your product or service is immediately available. You can post a photo, video, price, and specifications of the product or service for all the visitors to see—with some even providing product or service reviews from the others who already bought or used the product or service. Large files such as videos and diagrams can be quickly posted online, something that may be impossible or extremely expensive to do in an offline world.
Interact with customers easier and get in touch faster
Another advantage when you do online marketing is that you can make it easier for customers to interact with you. Customers can easily get in touch with you if they have questions or concerns, and can provide you immediate feedback. You can also show to your customers that you are also reachable immediately online—on email, social media networks, among others. This will show to your readers that you are a responsible business owner who sees to it that his or her customers are satisfied with the product or service they purchased, and not just your usual business that only wants profits and does not care with customer feedback.
Better tracking
There are many tracking tools that you can use online to increase your potential target market. With the help of these online tracking tools, Internet marketers can determine which search engines readers first saw their business ads, and focus their marketing on these search engines. Internet marketers can also see which of their website pages are visited most often, or which products or services have the most feedback.
These are just some of the reasons why Internet marketing has an edge over offline method these days, but as you can see here, there are serious arguments for Internet marketing, and why nothing should stop you from marketing online.