Langley's Premier Conversion Rate Optimization Services
Unlock Your Website's Full Potential with Expert CRO Strategies
Welcome to iias Langley SEO, your dedicated partner in mastering Conversion Rate Optimization (CRO) in Langley. 
We specialize in tailoring powerful CRO strategies that resonate with your local audience. Our team, rich in local insights and analytics expertise, focuses on delivering tangible benefits to your business. By enhancing user experiences and optimizing key website elements, we transform visitor interactions into meaningful conversions. 
With iias Langley SEO, experience a blend of empathy and proficiency, as we understand and address your unique business challenges. Trust us to elevate your digital presence, making your logo recognizable and the obvious first choice for customers in Langley.
Why
Conversion Rate Optimization (CRO)
Langley is Important
Maximizing Business Impact with CRO in Langley
Conversion Rate Optimization (CRO) is a pivotal tool for businesses aiming to outperform their competition. At iias Langley SEO, we recognize the critical role of CRO in converting your website visitors into loyal customers. Our targeted approach not only enhances user experiences but also significantly boosts your search engine marketing, search engine optimization and other marketing activities, driving real business growth. By leveraging CRO, we ensure your digital presence is not just visible but also compellingly effective, turning potential leads into profitable conversions. This focus is essential for businesses in Langley seeking to establish a dominant market position.
Langley Conversion Rate Optimization
Boosting Your Clicks Into Customers
Elevate your Langley business's conversion potential with expert Call-to-Action Optimization, a key aspect of Conversion Rate Optimization (CRO). Our team specializes in crafting compelling CTAs, employing actionable language, and optimizing button design for visibility and engagement. This strategic focus on CTA placement and design effectively triggers customer responses, significantly boosting your conversion rates.
Transform your Langley business's online impact with our Landing Page Optimization services, integral to Conversion Rate Optimization (CRO). We focus on elevating page performance and user engagement, utilizing design optimization, content relevance, and mobile responsiveness. Our approach ensures your landing pages not only attract but effectively retain and convert visitors into leads.
In Langley, exceptional User Experience Design is key to successful Conversion Rate Optimization (CRO). At iias Langley SEO, we specialize in crafting user-centric interfaces that blend usability, interaction design, and visual appeal. Our focus on responsive design and intuitive navigation ensures an optimal user journey, fostering higher engagement and conversion rates.
Optimizing the Conversion Funnel is crucial for businesses seeking enhanced Conversion Rate Optimization (CRO). Our approach meticulously analyzes each stage of the customer journey, focusing on reducing drop-off rates and improving engagement metrics. This targeted funnel optimization strategy ensures a smoother purchase pathway, leading to increased lead conversions and business growth.
Elevate your business in Langley with strategic A/B Testing, a cornerstone of Conversion Rate Optimization (CRO). Our method involves controlled experiments and variant testing, meticulously analyzing user behavior to enhance website performance. This data-driven approach ensures statistically significant improvements, directly contributing to higher conversion rates.
User Testing is a fundamental element in achieving effective Conversion Rate Optimization (CRO). Our focused user experience research and usability testing provide critical insights into user behavior and preferences. These insights, gathered through methods like prototype testing and participant observation, inform optimizations that enhance user interaction and satisfaction, directly influencing conversion rates.
Why
Choose
iias Langley SEO
At iias Langley SEO, we're not just another digital marketing agency. We're a team committed to producing tangible results for our clients, underpinned by a culture of care, protection, and guidance. Our approach to digital marketing is centered on creating value and driving growth for your business. We understand that the success of your business hinges not just on the quality of your products or services, but also on effective marketing strategies. That's why we've developed a proven system that's both efficient and powerful, requiring only a minimal investment of your time to start seeing results.
Our Approach:
Client-Centric Approach: We view each client as someone under our care. This mindset is reflected in our client testimonials, showcasing our commitment to your success and satisfaction​​.
Empowering Businesses: Our purpose is to help great businesses grow, as we believe they are fundamental to a quality lifestyle and a thriving economy​​.
Proven Marketing System: We've honed a marketing system that is streamlined and effective, making it easier for you to grow your business with confidence​​.
Comprehensive Team Expertise: Our team includes a diverse mix of seasoned pros and tech-savvy younger members, providing a rich blend of experience and contemporary insights​​.
Cultural Foundation: We believe in looking out for the best interests of our clients, empowering our team members, and striving to make a positive impact​​.
Provable Results: Our focus is on delivering and communicating meaningful results, ensuring that every strategy we implement is measurable and impactful​​.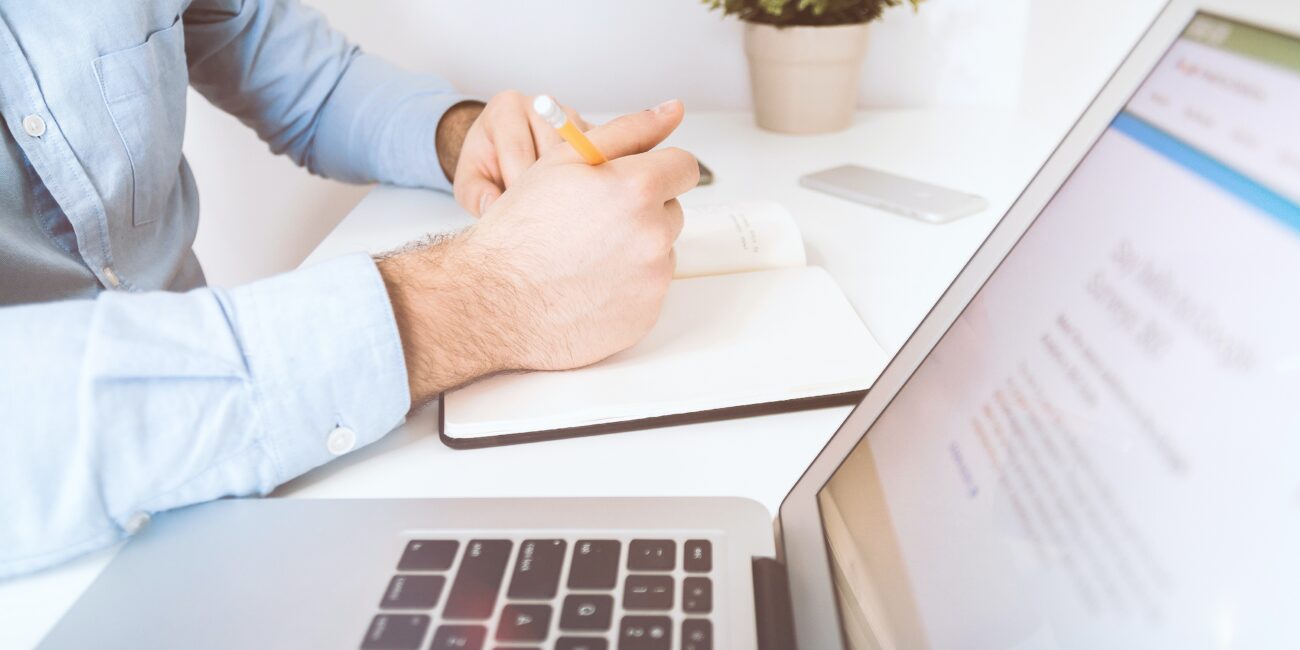 We're not just another digital marketing agency; we're a team of seasoned pros and young talents who are passionate about helping great businesses grow. Registered in British Columbia, Canada, our core team of seven members is complemented by a roster of highly skilled freelancers. We operate in both physical and virtual team environments, ensuring timely consultation with our clients.
Certifications & Recognitions
We're not just good at what we do; we're recognized for it. Here are some of our notable achievements:
Google Partners: As a certified Google Partner, we have the expertise to optimize your digital strategies.
SEMrush Certified Agency Partner: Our partnership with SEMrush ensures that we're always at the forefront of SEO and SEM technologies.
Top 5% on Lycos: Back in the late '90s, we were among the top 5% of all websites listed on Lycos, a testament to our long-standing excellence.
ThreeBest Rated Excellence Award: Our commitment to quality has been recognized with the Excellence Award from ThreeBest Rated.
Multiple SIA Wins: We've won the Summit International Awards (SIA) multiple times, further solidifying our reputation in the industry.
While these recognitions are gratifying, what truly fuels our pride is the success of our clients. We've helped many businesses grow beyond their wildest dreams, and that's the achievement we value the most. After all, your success is our success.
We're driven by a manifesto that emphasizes the importance of culture in delivering results. Our purpose is to help great businesses grow because they are the backbone of our economy.
Happy Clients: We aim to wow clients with great results.
Fulfilled Team Members: We strive to create an environment where our team members can thrive.
CRO to Empower Your Business Growth
At iias Langley SEO, we don't just promise – we deliver. Our values of communication, community, strategy, honesty, and passion set us apart in the online marketing industry, making us the ideal choice for businesses seeking to maximize their online presence and growth
| | |
| --- | --- |
| Monday | 8:30 a.m.–5:30 p.m. |
| Tuesday | 8:30 a.m.–5:30 p.m. |
| Wednesday | 8:30 a.m.–5:30 p.m. |
| Thursday | 8:30 a.m.–5:30 p.m. |
| Friday | 8:30 a.m.–5:30 p.m. |
| Saturday | Closed |
| Sunday | Closed |
Transform
Your Business
with iias Langley SEO
Struggling to make your mark in the competitive online world? 
You're not alone. Many businesses in Langley face the challenge of turning website visitors into loyal customers. But with iias Langley SEO, this challenge becomes an opportunity. Our expertise in Conversion Rate Optimization (CRO), combined with a comprehensive approach to digital marketing, positions us uniquely to elevate your online presence.
Imagine a future where your website not only attracts visitors but converts them at a significantly higher rate. This is the reality we create for our clients. By harnessing our proven strategies in A/B testing, user experience enhancements, and tailored digital marketing solutions, we transform your digital challenges into growth opportunities.
Now is the time to take action. Partner with iias Langley SEO and start your journey towards digital excellence and business growth.
Ready to elevate your business?
Fill out our short contact form to get started. Our team is eager to collaborate with you and tailor a strategy that aligns with your unique business needs.