Case Study:
Mr. Lawn
Mr. Lawn specializes in providing beautiful lawns that exceed expectations. Their  crew guarantees you are left with a beautiful, lush green lawn that is ready to enjoy.

Technologies Used: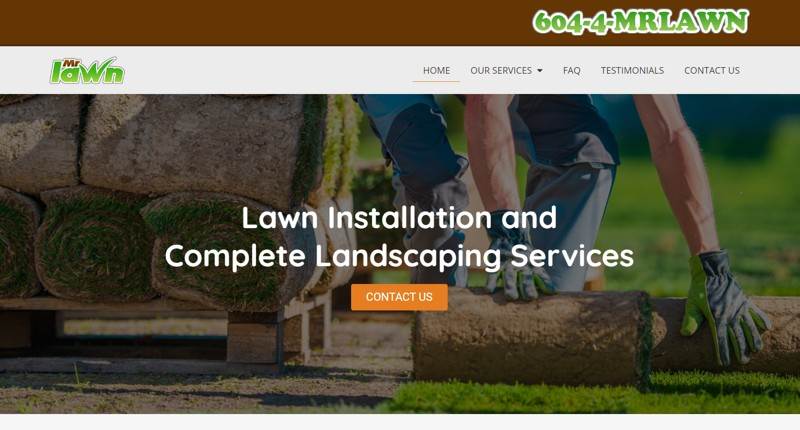 ---
Services Provided:
Digital Marketing
Search Engine Optimization (SEO)
Search Engine Marketing (SEM)
Graphic Design
Website Maintenance
Website Design
Web Content Writing
Keyword Research
Wordpress Develpment
---
About this project
When we first started with Mr Lawn they had 0 advertising. With just SEM we generated over $22,000 in sales on the first month. With SEO we increased their visibility by ranking to the top 3 positions for their most desired keywords and the number of people going to their website from google increased by 50%. As their business grew they added and removed different services and we helped them build out their website design to showcase the services that they offer. Their business has grown several fold in the past three years as we continue to provide digital marketing and website optimization services.
---
Objectives:
Rank for top positions for main keywords

Transition company from lawn maintenance company into landscaping/lawn installation company

Increase company sales

Provide ongoing website maintenance and support services.