A Langley
Website Design Company
Your Web Design is The Foundation of Your Marketing Success
It Will Make or Break Your Business
Yes, We serve many clients in Langley and with the advancement in technology, it's easier than ever to have clear communication with each other (We're close to Langley). The nice thing about technology these days is that it allows us to be united and distances don't stop us from working with each other whether you're in Langley, Toronto, or even on the other side of the world. People in Langley deserve the best website designed by people who understand you and know what you want and need. We've pioneered a process so that we stay on top of all your needs and we take you through our system so that you get the product you deserve.
If there is one thing we know…
It's how to build and design a pretty dang good website.
Not only are these sites gorgeous and responsive across all devices but their streamlined design produces results for you.
It's the beauty of an optimized website.
We've got talented teams to ensure the ultimate success of your website. 
The better we get to know you the better we can showcase your business in a way that will connect with your prospects and get them to do business with you.
We're different in our approach because we integrate a lot of different aspects that increase conversion.
Somethings we integrate are:
psychology & psychometrics (a fancy way of saying personality types) because these will make your website more effective in getting you your dream clients.
An optimized website will increase the likelihood of them becoming your client/customer because they will subconsciously connect with you.
We have spent years developing a step-by-step process that will get you the website you deserve.
What's The Best Salesperson In The World?
An Optimized Website That Works 24/7, Can Be In A Million Places At Once,
And That Doesn't Demand A Paycheck!
Enhancing Your Online Presence with Professional Website Design
Enhance your online presence with our mobile-friendly, adaptive design services. Utilizing fluid grids, flexible images, and media queries, we leverage CSS and HTML5 to deliver a seamless user experience across all devices. Trust our Langley website design expertise to make your website stand out.
Propel your online store to new heights with our e-commerce development services. We specialize in shopping cart optimization, secure payment gateways, SSL certificates, and efficient product and customer management. Our expertise spans across Magento, Shopify, WooCommerce, and Langley website design, ensuring a robust and seamless online shopping experience for your customers.
Ensure your online presence remains robust and reliable with our comprehensive website maintenance services. From content updates to security enhancements, uptime monitoring to bug fixing, we optimize performance and keep your site running smoothly, reflecting the quality of your Langley website design.
Experience the power of our user-centered design through our comprehensive UX and UI services. Our Langley website design team focuses on usability, interaction design, and visual aesthetics. We expertly blending layout, typography, and color theory to enhance your brand. Through thorough user research, we ensure a seamless and engaging user experience, characterized by seamless navigation, interactive elements, and intuitive buttons.
Boost your conversion rate and reduce bounce rate with our expertly crafted landing page designs. Through strategic A/B testing, compelling copywriting, and SEO-focused Langley website design, we optimize your sales funnel for maximum lead generation.
Experience seamless uptime and optimal performance with our robust server capabilities. Our web hosting services offer a range of options from shared hosting to dedicated hosting, VPS, and cloud hosting, ensuring your domain name is secure with SSL, ample bandwidth, and disk space.
Do You Have These 3 Core Fundamentals
For Your Website Design?
Aesthetically Pleaseing
First Impressions are Extremely Important!
Very important
Technologically Functional
What's the point of something that looks nice, if it doesn't work?
Trigger/Induce Action
And Last But Not Least to Have a Website Design That Actually Converts
#1. Aesthetics are Super Important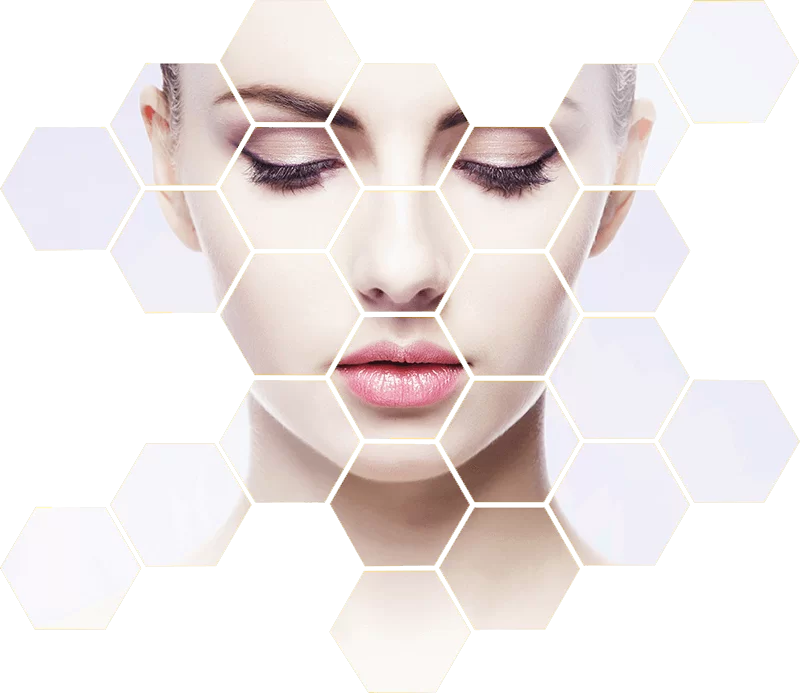 First Impressions are Extremely Important!
They're important in face to face meetings and they're important in online meetings. 
Your website is your first impression and a reflection of your brand. It sets the tone for all relationships that follow.
Your website represents you 24/7/365.
Old or unprofessional web designs will turn away a lot of visitors because it's like having a restaurant with dirty floors and tables with bubbling paint that's flaking off the walls. These poor first impressions can be nearly impossible to reverse.
Your custom website needs to be optimized for the best experience.
But looks aren't the only thing…
#2. Functionality, the Way Your Website Works is Key
What's the point of something that looks nice, if it doesn't work?
A functional website must be simple and intuitive to use.
Apart from the aesthetic design, you need to have the tech knowledge to code and build custom websites.
Websites just need to function properly.
Honestly, it's a little like air, it's so abundant and everywhere and so easily accessible that it's overlooked but take air away from people they'll notice fairly quickly.
What we mean by "function" is:
It cannot be confusing or slow, in other words, it's not how it looks, it's how it works.
On top of that, it needs to to be able to handle
spammers, hackers, and viruses etc.
but just because it "works"…
doesn't mean it converts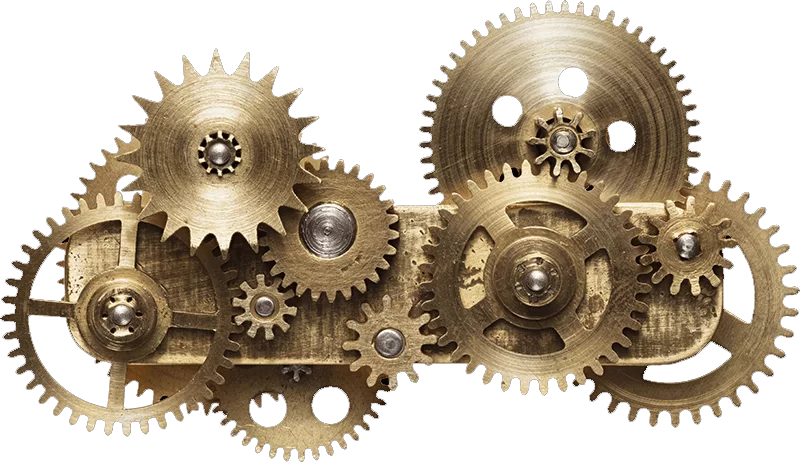 #3. And Last But Not Least to Have a Website Design That Actually Converts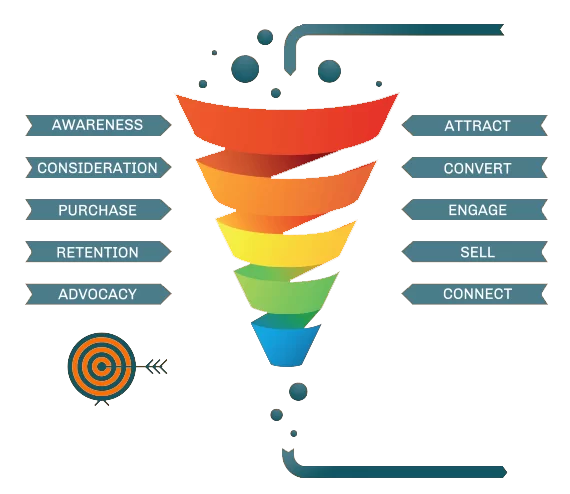 "Begin with the end in mind"
~This is actually from a really popular book called "7 habits of highly effective people" (a book everyone should read)~
Every optimized website has a goal whether it's to sell a product, build credibility, educate people…it is important to know your goal(s) before you begin.
An optimized site has one main focus.
Don't forget about why you need a website in the first place.
It's to get more customers and clients.
To have an optimized website you need more tact than barbarically shoving things in their faces.
You need to sell to both their conscious and subconscious mind.
The key is to balance Aesthetics and function appealing to their logic and emotion.
An optimized website won't feel like selling. This is important because as the cliche goes: People hate to be sold but love to buy.
These Are Our Partners And Our Expertise in Web Design!
Responsive Sites Across EVERY Browser and Platform
Shouldn't it just be a given that a professional website works and looks great across multiple browsers, devices, and platforms?
It should!
Unfortunately, a lot of "professional" web designers and the average digital marketing agency don't give it a second thought and it's probably because it's cheaper to design one without thinking about this.
But what's cheap in the short run will cost a lot more in the long run so make sure you find a trustworthy agency.
If your website looks weird on different platforms or phones then you are losing clients.
You're also losing a lot of money if you can't be found because your clients are going to your competition…
That's why our custom website designs are…
Built With Search Engines in Mind


How many companies are actually providing results when it comes to SEO and can they provide proof?
We have visible proof and have ranked hundreds of clients in the top search results.
We know how to make a website search engine friendly and provide results.
P.S. Good job! You're one of the 10% of detail-oriented visitors in Langley who make it to the end of this page. Like you, we pay great attention to detail and even more to the success of our customers. We aren't the best solution for every business, but for those who are serious about success, we can't be beaten. If that describes you – join us – and let us help you boost your sales with an optimized website!