Transform Your Brand with Leading Logo Design and Branding Agency in Langley
Elevate your business identity with our expert branding and logo design services
Welcome to iias Langley SEO, we offer top-tier branding and logo design in Langley. We craft brands that stand out, creating logos that are not only visually stunning but also embody the essence of your business. We understand the unique challenges and opportunities local businesses face, and our tailored branding solutions are designed to put you on the map.
With a deep understanding of the Langley market, our designs resonate with your local audience while maintaining a global appeal. Our team of seasoned designers and brand strategists work closely with you, ensuring that every aspect of your brand's identity – from logos to comprehensive style guides to stunning website designs – is aligned with your business goals and speaks directly to your customers.
We don't just redesign brands; we breathe new life into them. Our approach is grounded in a deep empathy for the challenges you face as a business. We're not just service providers; we're your partners in building a brand that not only looks great but also connects deeply with your audience and stands the test of time.
Step into the future of your business with a brand and logo that truly represents who you are and where you're going. Let's create something extraordinary together.
Why
Branding and Logo Design Langley
is Essential
The power of professional branding and logo design can really skyrocket your business to the next level.
For businesses looking to rebrand and redefine their presence, iias Langley SEO offers more than just design services; we offer a gateway to transforming your brand identity.
The right branding and logo design does more than just present a pretty face for your business; it communicates your company's values, ethos, and unique story. It's the first interaction potential customers have with your brand, setting the tone for all future engagements. In Langley's diverse and evolving market, where every business strives to stand out, a well-crafted logo and coherent branding strategy are crucial. They not only distinguish you from competitors but also build trust and recognition among your target audience.
We understand that your logo and branding are the cornerstones of your business identity. They are powerful tools in capturing the essence of your brand and broadcasting it to the world. With our specialized expertise in branding and logo design for the Langley market, we ensure that your business not only looks exceptional but also resonates with your intended audience, leading to increased brand loyalty and business growth.
Let us help you turn your brand into a beacon in Langley – a symbol of quality, reliability, and innovation. It's more than a design; it's the future of your business.
Langley Branding, Graphics, Creatives and Logo Designs
Turning Your Vision Into Stunning Visuals
Elevate your brand's impact with our custom logo design, where every stroke and color choice is tailored to reflect your unique identity and values. Our approach in logo types, typography, and color psychology ensures scalability and memorable symbolism, positioning your Langley business distinctively in the marketplace.
Craft a powerful narrative for your brand with our strategic expertise in brand positioning and vision, ensuring your message resonates with the right target market in Langley. Our focused approach in market analysis and strategic planning empowers your brand to achieve its mission, driving impactful and lasting growth. No matter wether it's through online, offline, social media, search engines etc.
Bridge the gap between traditional and digital realms with our expertise in creating a cohesive corporate identity and robust online branding. We ensure your brand voice echoes with cross-platform consistency, enhancing your presence. Have your email marketing aligned with your website, social media profiles, and all other digital touchpoints, creating a unified and recognizable brand experience. 
Define your brand's story in Langley through our visually striking designs that blend aesthetic appeal with strategic functionality. We focus on visual consistency and brand aesthetics, employing sophisticated design principles and graphic elements to create a lasting impression.
Secure your brand's future in Langley with our comprehensive guideline development and management, ensuring unwavering brand consistency and recognition. Through diligent brand oversight and stewardship, we maintain the integrity and effectiveness of your branding, logo design and UI/UX design.
rive your brand's success in Langley with our innovative marketing strategies and creative campaigns, designed to captivate and engage your target audience. We specialize in integrated marketing solutions, combining strategic content and  promotion with effective branding and logo design to elevate your business.
Revitalize your brand in Langley with our specialized rebranding services, ensuring you stand out with a unique selling proposition and market differentiation. Our strategic brand refresh process is designed to effectively pivot your brand, setting you apart in a competitive landscape.
Enhance the worth of your brand in Langley with our focus on increasing brand equity and value, building a strong reputation and customer loyalty. By strategically positioning your brand and leveraging its assets, we elevate your market presence and long-term profitability.
Convey your brand's essence in Langley with clarity and creativity through our expert visual communication and design services. We specialize in crafting compelling visual stories and innovative design solutions that resonate with your audience and reinforce your branding and logo identity.
Why Us
- Your Branding and Logo Design Needs
At iias Langley SEO, we understand the critical role of effective branding and logo design in the success of your business. We also have a holistic approach and can draw on our experiences like SEO and SEM/PPC etc. to help you understand how it impacts other Langley marketing services.  By choosing us, you gain a partner dedicated to fostering the growth of your business. Our proven strategies and innovative approaches are tailored to meet the unique needs of each client, ensuring that your branding and logo design not only captivate your target audience but also drive tangible results.
Client-Centric Approach: We view our clients as partners, providing care, protection, and guidance throughout the branding process.
Expert Team: Our team, ranging from internet pioneers to tech-savvy youth, combines diverse skills to offer fresh, innovative solutions.
Tailored Strategies: We develop and refine strategies that are specifically designed to help your business grow, focusing on what works best in the digital and corporate branding landscape.
Positive Impact: Our commitment is to make a positive impact on not just your business, but also on our team members, clients, suppliers, and the wider community.
Provable Results: We focus on delivering measurable outcomes, ensuring that your investment in branding and logo design translates into real-world success.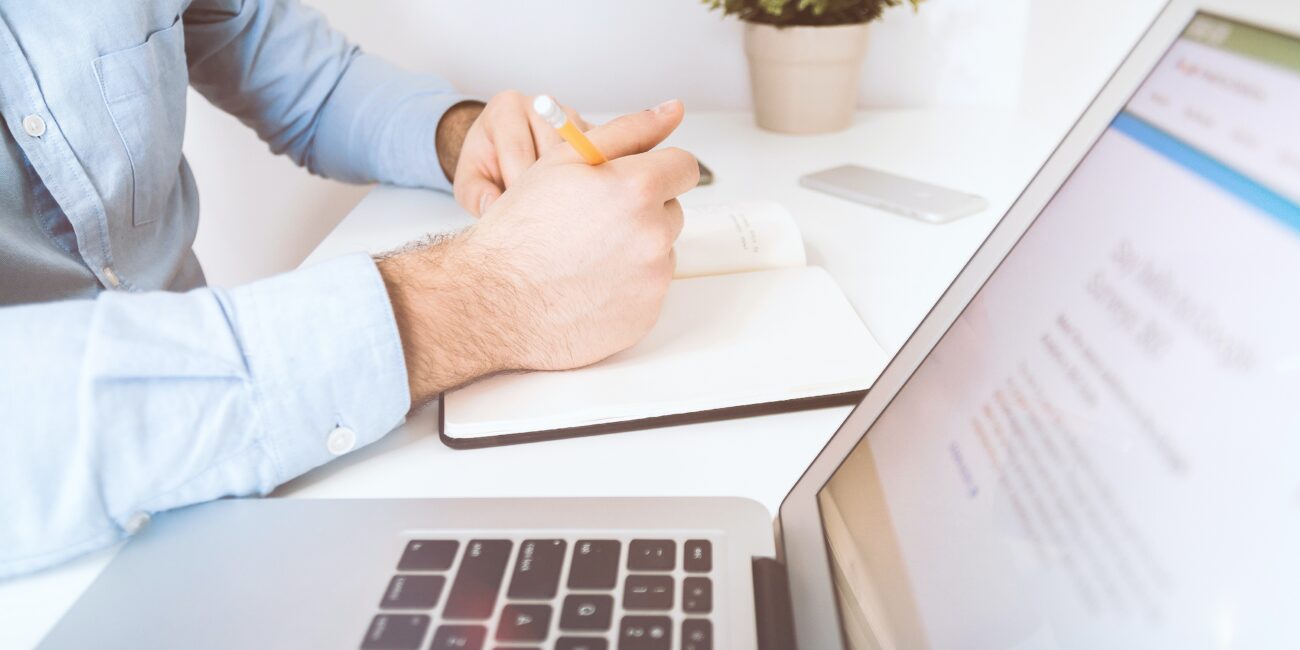 We're not just another digital marketing agency; we're a team of seasoned pros and young talents who are passionate about helping great businesses grow. Registered in British Columbia, Canada, our core team of seven members is complemented by a roster of highly skilled freelancers. We operate in both physical and virtual team environments, ensuring timely consultation with our clients.
Certifications & Recognitions
We're not just good at what we do; we're recognized for it. Here are some of our notable achievements:
Google Partners: As a certified Google Partner, we have the expertise to optimize your digital strategies.
SEMrush Certified Agency Partner: Our partnership with SEMrush ensures that we're always at the forefront of SEO and SEM technologies.
Top 5% on Lycos: Back in the late '90s, we were among the top 5% of all websites listed on Lycos, a testament to our long-standing excellence.
ThreeBest Rated Excellence Award: Our commitment to quality has been recognized with the Excellence Award from ThreeBest Rated.
Multiple SIA Wins: We've won the Summit International Awards (SIA) multiple times, further solidifying our reputation in the industry.
While these recognitions are gratifying, what truly fuels our pride is the success of our clients. We've helped many businesses grow beyond their wildest dreams, and that's the achievement we value the most. After all, your success is our success.
We're driven by a manifesto that emphasizes the importance of culture in delivering results. Our purpose is to help great businesses grow because they are the backbone of our economy.
Happy Clients: We aim to wow clients with great results.
Fulfilled Team Members: We strive to create an environment where our team members can thrive.
Secure Your Brand's Future with iias
By entrusting iias Langley SEO with your branding and logo design, you're not just getting a service; you're gaining a dedicated partner committed to elevating your brand to new heights.
FAQ Section for iias Langley SEO
| | |
| --- | --- |
| Monday | 8:30 a.m.–5:30 p.m. |
| Tuesday | 8:30 a.m.–5:30 p.m. |
| Wednesday | 8:30 a.m.–5:30 p.m. |
| Thursday | 8:30 a.m.–5:30 p.m. |
| Friday | 8:30 a.m.–5:30 p.m. |
| Saturday | Closed |
| Sunday | Closed |
Take
Your Brand
To The Next Level With iias Langley SEO
The world of branding and logo design can be overwhelming. 
Standing out is crucial, but how do you ensure your brand captures attention?
That's where we come in. 
At iias Langley SEO, we specialize in transforming your brand into a compelling narrative that resonates with your audience. Imagine a brand identity so strong, it not only attracts but retains customer loyalty and sets you apart from the competition. Ready to make that vision a reality?
Let's start your journey towards a remarkable brand presence. Simply click the button above to fill out a short form, and our team will reach out to begin crafting a brand story that truly reflects the heart of your business. Your brand's future begins today.