Crafting Exceptional UI/UX Design in Langley – Where Art Meets Functionality
Unleash the Power of Professional UI/UX Design to Propel Your Business Forward
Welcome to iias Langley SEO, the pinnacle of UI/UX design in Langley. 
At the heart of our approach lies a deep understanding of your unique business needs and the aspirations of your users. We're not just a UI/UX design firm; we're your partners in weaving digital experiences that resonate with your audience.
Our local knowledge, blended with global design trends, ensures your Website Design is not only visually stunning but also functionally superior. From the first sketch to the final product, our designs are tailored to elevate user satisfaction and engagement, driving tangible results for your business.
With a team of seasoned designers and strategists, iias Langley SEO brings to the table an unmatched blend of creativity, technical expertise, and business acumen. We don't just design; we transform your digital interfaces into compelling stories that connect with your users on an emotional level.
Choosing us means opting for a design that speaks volumes about your brand's ethos and commitment to excellence. Let's embark on this journey together, crafting digital experiences that not only meet but exceed your expectations.
Elevate your digital experience with iias Langley SEO – where every pixel counts in crafting your success story.
The
Importance
of UI/UX Design
The way something looks, visual appeal, is not good enough.
You need to blend design, user experience, and user interface. We are masters at crafting interfaces that are intuitive, engaging, and tailored to your specific audience. UI/UX impacts every facet of your online presence, from enhancing user engagement to driving conversions and fostering brand loyalty. It multiplies your marketing efforts in Langley like search engine optimization services, PPC Advertising, Display advertising, Content Strategies, Emails etc.
For businesses in Langley and beyond, choosing iias Langley SEO means investing in a partnership that understands the importance of combining aesthetics with functionality. We are committed to delivering designs that are not just visually stunning but also highly functional, ensuring a seamless and enjoyable user experience. This focus is critical in a market where user expectations are constantly evolving and the competition is fierce.
Our UI/UX design services are an essential tool in your arsenal, offering a strategic advantage in capturing and retaining your target market's attention. By aligning our design expertise with your business goals, we help you create a digital presence that resonates with your audience, drives growth, and cements your position as a leader in your industry.
Langley Premier UI/UX Design Services
Crafting Intuitive Interfaces for Maximum User Engagement
Maximize your digital product's potential with our rigorous user testing services. We integrate user feedback and usability evaluation, including A/B testing, to refine your UI/UX design, ensuring an optimal user experience that resonates with your audience.
Elevate your digital interface with our expert interaction design. Our approach at iias Langley SEO focuses on user-centered design and human-computer interaction, crafting UI designs that are intuitive and engaging, enhancing the overall user experience.
Lay the foundation for your digital success with our wireframing services. We meticulously create layout designs and blueprints, focusing on user flow and information architecture to ensure a cohesive and effective UI/UX design.
Transform your ideas into reality with our prototyping services. We specialize in creating both high-fidelity and low-fidelity interactive mockups, enabling thorough user testing and refinement for optimal UI/UX design outcomes.
Ensure optimal user satisfaction and ease of use with our comprehensive usability testing. At iias Langley SEO, we employ key usability metrics and accessibility checks to refine your UI/UX design, guaranteeing a seamless user experience.
Drive innovation through our design thinking approach. We focus on empathy, ideation, and problem-solving to develop user-centric solutions, ensuring that each design is not just creative but also highly functional and relevant to your users' needs.
Build a strong foundation for your digital presence with our information architecture services. We strategically organize content hierarchy, site structure, and navigation to enhance user flow and overall UI/UX design efficiency.
Elevate your digital strategy with our user-centered UX design. iias Langley SEO focuses on creating designs that prioritize usability, accessibility, and user satisfaction, ensuring that every interaction is empathetic and user-focused.
Revolutionize your digital interface with our innovative UI design. Our team excels in crafting visually appealing and functional designs, emphasizing elements like interaction design, graphic design, layout, and typography to create memorable user experiences.
Why Choose
iias Langley SEO:
Unmatched Client-Centric Services
At iias Langley SEO, we stand apart in the realm of UI/UX design. We blend technical prowess with a deep understanding of psychological aspects, tailoring our services to your target audience's needs. Our team, a dynamic mix of seasoned professionals and tech-savvy youth, ensures a modern yet experienced approach to every project.
Our commitment extends beyond mere design; we optimize your digital presence to maximize engagement and conversion. With a focus on user satisfaction, accessibility, and comprehensive usability testing, we ensure every project aligns perfectly with your business objectives. Our design thinking approach, emphasizing empathy and innovation, translates into user-centric designs that not only look great but perform exceptionally.
By choosing iias Langley SEO, you're not just getting a service provider; you're gaining a partner dedicated to your success, leveraging our expertise in areas like content structure, SEO, and digital marketing strategies. This comprehensive approach ensures that your UI/UX design isn't just an aesthetic choice but a strategic business decision, driving growth and enhancing your digital footprint.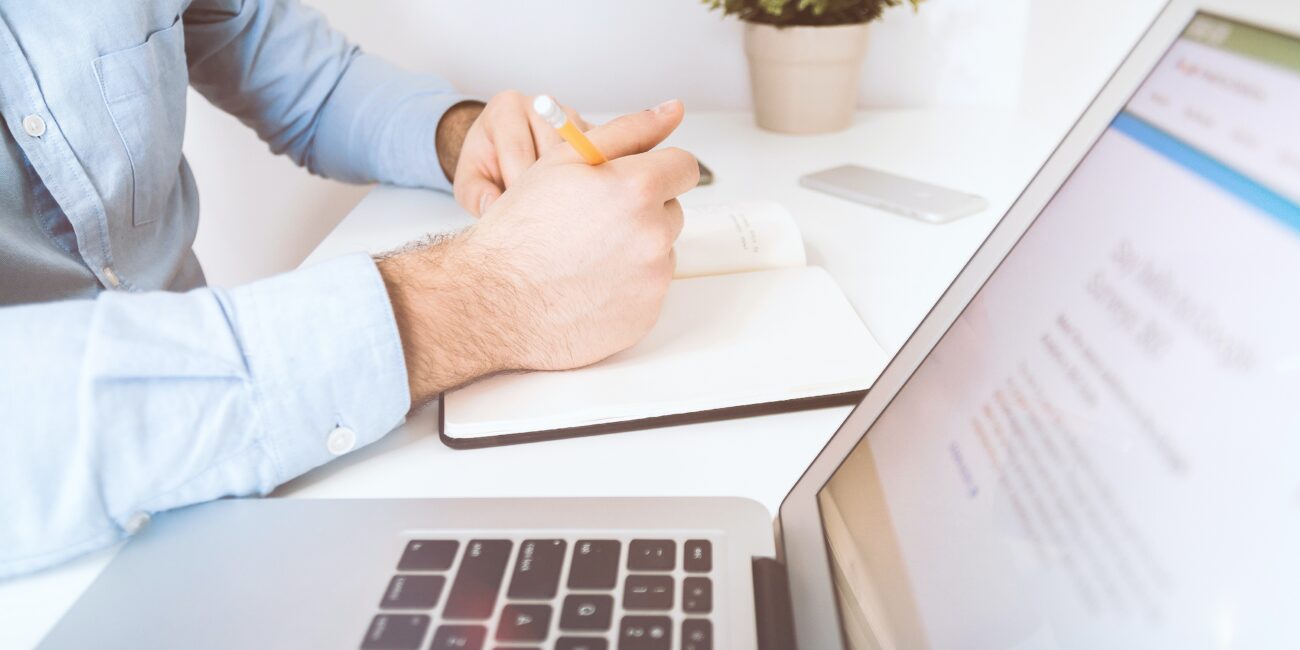 We're not just another digital marketing agency; we're a team of seasoned pros and young talents who are passionate about helping great businesses grow. Registered in British Columbia, Canada, our core team of seven members is complemented by a roster of highly skilled freelancers. We operate in both physical and virtual team environments, ensuring timely consultation with our clients.
Certifications & Recognitions
We're not just good at what we do; we're recognized for it. Here are some of our notable achievements:
Google Partners: As a certified Google Partner, we have the expertise to optimize your digital strategies.
SEMrush Certified Agency Partner: Our partnership with SEMrush ensures that we're always at the forefront of SEO and SEM technologies.
Top 5% on Lycos: Back in the late '90s, we were among the top 5% of all websites listed on Lycos, a testament to our long-standing excellence.
ThreeBest Rated Excellence Award: Our commitment to quality has been recognized with the Excellence Award from ThreeBest Rated.
Multiple SIA Wins: We've won the Summit International Awards (SIA) multiple times, further solidifying our reputation in the industry.
While these recognitions are gratifying, what truly fuels our pride is the success of our clients. We've helped many businesses grow beyond their wildest dreams, and that's the achievement we value the most. After all, your success is our success.
We're driven by a manifesto that emphasizes the importance of culture in delivering results. Our purpose is to help great businesses grow because they are the backbone of our economy.
Happy Clients: We aim to wow clients with great results.
Fulfilled Team Members: We strive to create an environment where our team members can thrive.
FAQ Section for iias Langley SEO
| | |
| --- | --- |
| Monday | 8:30 a.m.–5:30 p.m. |
| Tuesday | 8:30 a.m.–5:30 p.m. |
| Wednesday | 8:30 a.m.–5:30 p.m. |
| Thursday | 8:30 a.m.–5:30 p.m. |
| Friday | 8:30 a.m.–5:30 p.m. |
| Saturday | Closed |
| Sunday | Closed |
Elevate Your
Digital Experience
with iias Langley SEO
Navigating the complexities of UI/UX design in today's digital landscape can be daunting. Businesses often struggle to create interfaces that are both visually appealing and functionally robust, leading to subpar user experiences and lost opportunities. At iias Langley SEO, we understand these challenges and are equipped to transform them into successes.
Interest is piqued when you realize the potential of expertly crafted UI/UX design. Imagine a digital presence that not only captures attention but retains it, encouraging interaction and conversion. That's where we step in. Our team of experts leverages cutting-edge design techniques and user-centric strategies to ensure your digital product stands out and delivers results.
Desire builds as you envision a future where your digital platforms are not just functional but memorable. A future where every pixel, every interaction is meticulously crafted to resonate with your audience. With iias Langley SEO, this vision is not just a possibility; it's a promise. We're committed to elevating your user experience, driving engagement, and fostering lasting connections with your audience.
Take action now. Don't let your digital potential go unrealized. Click below to get in touch with us, and let's start the journey of transforming your digital presence. Your success story begins here.