I'm pretty good at spotting a scam, at least I was. But it's a new day in Scamville, and the residents have upped their game big time. The English is perfect. The graphics are masterful. And collaboration in the underworld is extraordinary. In our next three articles you'll find out how we're still getting taken, and how to avoid it.
Are any of these examples things you might do in a typical week?
Monday: Proud of your new promotion, you're updating your LinkedIn profile when you notice a request to join your network from a forensic accountant. You don't recognize the name, but being in the financial management business, you sometimes need independent professionals to conduct investigations, so you click the accept button.
Tuesday: You get an email from Hallmark saying that a friend has sent you a belated Christmas card. You figure it's from John, he's always late! You click on the link to see a melting snowman.
Wednesday: Your wife's birthday is coming up and you found an antique vase on eBay that she'd love. Unfortunately, you didn't win the auction with your $150 bid, but you just got an email message from the seller saying that the sale fell through and since they really need money, they're willing to sell the vase to you for $100. You reply "yes!" and send the etransfer.
Thursday: You send out a tweet saying that you really love your new iWatch for quickly checking incoming messages and they are still on sale at mi-things.com.
Friday: You get an email from Facebook saying that photos you posted have been removed as offensive content. You're shocked and really confused, wondering if your account has been hacked. You click the link in the email which takes you to the Facebook login page. You enter your details, go to your page and don't see anything untoward, and no messages from Facebook. Must have been a scam.
Saturday: You get an email from your boss, who's just started vacation, saying that he forgot to do something before he left. He asks you to send the HR files for everyone in the administration department to a consultant who he's hired to review the company's hiring process. He makes a joke about "other related duties" in your new job description. You login to the HR system and send copies of the files to the email address your boss provided.
Sunday: You get an email from mi-things.com with a list of links to 10 iWatch apps that they're sure you'll love. They are offering them to you for free, you just have to enter your name and credit card number to verify your mi-things purchase. You fill out the form because they got your card number when you purchased, so no harm giving it to them again.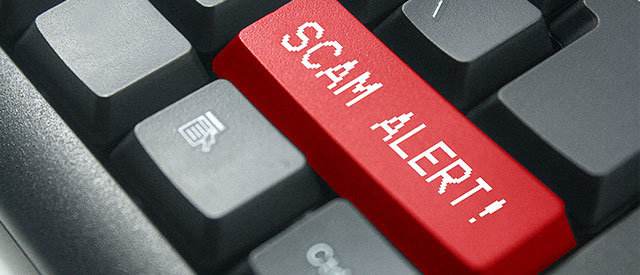 Do any of these scenarios seem familiar? In the next article, we'll look at how your week benefited scammers.