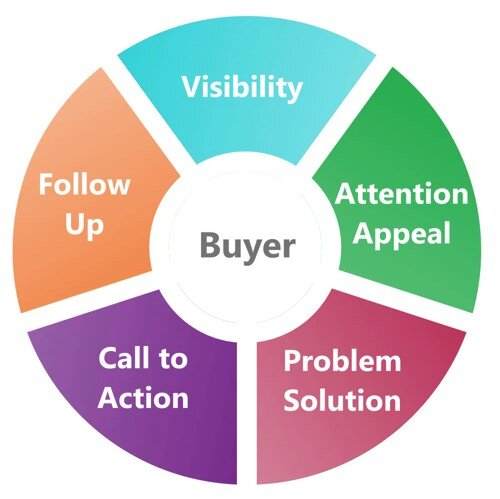 Your ads have done their job by getting potential buyers to your website (or retail outlet). Your website has done its job converting viewers into buyers. Now, you need your loyalty and retention plan to kick in.
Brand recall takes multiple impressions, in addition to a positive experience. Ideally, you'd like your new customer to make another purchase sooner rather than later. If you make your pitch too soon though, they won't have had the chance to try the product. If you wait too long, they may have already moved on to try something else. So, here's an example schedule:
An immediate email confirming the order, and foreshadowing how much they're going to love it.
An email confirming the item has shipped and expected delivery date. (In the case of services, confirm the appointment date.)
Delivery confirmation request, with tips for using.
About a week later, request a review and showcase a few other curated products based on their purchase.
About a month later, offer a discount on any products or services.
Keep them on your mailing list for new products or sales events.
If the customer is unhappy with their purchase, do whatever you can to make them happy again. Give a full refund, offer a discount on a different product or send a pack of samples. The customers you turn around can end up being your longest-term clients and great brand ambassadors.
So, what could a great ad do for your business? Tell us your goal and we'll get started!