Meticulously Crafted Digital Interfaces and Experiences
Discover a transformative approach to digital design with IIAS – your trusted partner in Abbotsford for unparalleled UI/UX design services. Our seasoned designers grasp the essence of your brand, translating it into digital interfaces that not only look exquisite but function seamlessly. With a keen understanding of the Abbotsford market dynamics, we are adept at tailoring design solutions that resonate with the local audience while elevating your brand to global standards.
Our expertise is not just in crafting visually appealing designs but in building user experiences that drive engagement, boost user satisfaction and, ultimately, escalate your business success. At IIAS, we believe in a benefit-oriented approach, ensuring that every design element serves a purpose, fulfilling the user's needs while propelling your business goals forward.
Partner with IIAS, where innovation in UI/UX design converges with a thorough understanding of your business landscape.
The importance of User Experience (UX) and User Interface (UI) for web design cannot be overstated. It dictates how your brand is perceived and interacted with online. A meticulously designed interface offers a seamless journey from the first click to the desired action, be it a purchase, a sign-up, or a subscription.
We master the art and science of UI/UX design, ensuring your website is not just visually appealing but also user-centric. Good design is good business. Our Abbotsford UI/UX design service encapsulates a blend of aesthetics, functionality, and usability, ensuring your website stands head and shoulders above the competition in terms of user satisfaction and engagement.
Every touchpoint on your website is a conversation between your brand and your audience. Whether they found you through PPC ads, SEO or social media, a well-designed, intuitive interface facilitates these conversations, ensuring they translate into meaningful engagements and conversions. With IIAS's expertise, transform your digital interface into a business powerhouse, resonating with the high expectations of businesses seeking the best website. Our service is more than a design overhaul; it's an investment toward achieving amplified online success and enhanced branding.
Abbotsford's Premier UI/UX Design Services
Crafting Intuitive Interfaces for Maximum User Engagement
Uncover actionable insights with our User Testing services, tailored to enhance your website's performance and user satisfaction. Through rigorous usability evaluation and A/B testing, we delve into real user feedback to refine the interface, ensuring an intuitive and enriching user experience. Our Abbotsford UI/UX Design team translates these insights into design optimizations that drive engagement and conversions, aligning your digital presence with the expectations and preferences of your target audience.
Harness the power of user-centered design to create intuitive, engaging interactions that keep users coming back. Our Interaction Design service in Abbotsford encompasses a strategic blend of human-computer interaction principles and cutting-edge UI design techniques. With a sharp focus on user satisfaction and usability, we craft digital interfaces that not only look good but feel good to interact with, making every interaction count towards your business success.
Optimize your spending for maximum impact with our ROI tracking services. Using Data and Analytics Tracking, we provide a clear picture of your Return on Investment, breaking down metrics like Cost-Per-Click and Cost-Per-Acquisition. Gain a deep understanding of your revenue streams and identify areas for improvement in your profit margin. Our precise tracking methods ensure you know exactly where each dollar is most effectively spent, allowing you to allocate resources for the highest returns.
Navigate the design process with clarity and precision through our Prototyping services, bringing your digital vision closer to reality. Our UI/UX Design experts craft interactive mockups, transitioning from low-fidelity sketches to high-fidelity prototypes, enabling thorough user testing and feedback collection. This iterative process not only refines the design but ensures alignment with user expectations and business goals, paving the path for a successful, user-centric final product.
Elevate your user satisfaction with our Usability Testing services, honing the ease of use and accessibility of your digital platform. Our Abbotsford UI/UX Design specialists employ a comprehensive array of usability metrics to evaluate and refine every interaction on your website. Through Google Analytics and data tracking with real-world testing scenarios, we ensure your digital presence is not only visually appealing but also user-friendly, paving the way for enhanced engagement and business growth.
Unlock a world of innovative solutions with our Design Thinking approach, centering your business objectives in a user-centric design framework. Our Abbotsford User Interface and Experience Design process begins with empathy, deeply understanding your audience's needs, followed by ideation and problem-solving to craft digital experiences that truly resonate. This holistic approach not only fuels innovation but ensures the creation of intuitive, meaningful designs that drive real business value and user satisfaction.
Empower your digital presence with a robust Information Architecture, laying the groundwork for intuitive navigation and user satisfaction. Our UI/UX Design team meticulously structures your content hierarchy and site structure, ensuring a seamless user flow that guides visitors effortlessly to their desired destinations. This strategic organization of information not only enhances usability but forms the backbone of an engaging and effective digital experience.
Drive meaningful engagement with our User Experience (UX) Design services, tailored to meet the unique needs and expectations of your audience. Emphasizing a user-centered design approach, our UX Design team ensures usability and accessibility are at the core of your digital platform. Through empathetic understanding and strategic design, we elevate user satisfaction, crafting digital experiences that not only meet but exceed user expectations, positioning your business for online success.
Capture and retain user attention with our striking User Interface (UI) Design services, blending aesthetics with functionality. Our UI Design experts excel in visual design and interaction design, creating a graphic interface that's not only visually compelling but also intuitive to navigate. Through a harmonious blend of layout, typography, and color, we transform your digital interface into a captivating yet user-friendly platform that aligns with your brand and engages your audience.
Why Us:
How We Treat Clients Differently
We bring a swath of experience and expertise to the table. We expertly design websites to resonate with your target market and build trust. A seamless customer journey crafted to remove barriers along the sales path and enhance decision-making.
A skilled web team comprises strategists, designers, developers, SEO experts, and copywriters. Extensive experience in both technical and psychological aspects of targeting specific audiences. Continuous strategy refinement maximizes the effectiveness of digital marketing like search engine optimization, ppc ads and social media marketing.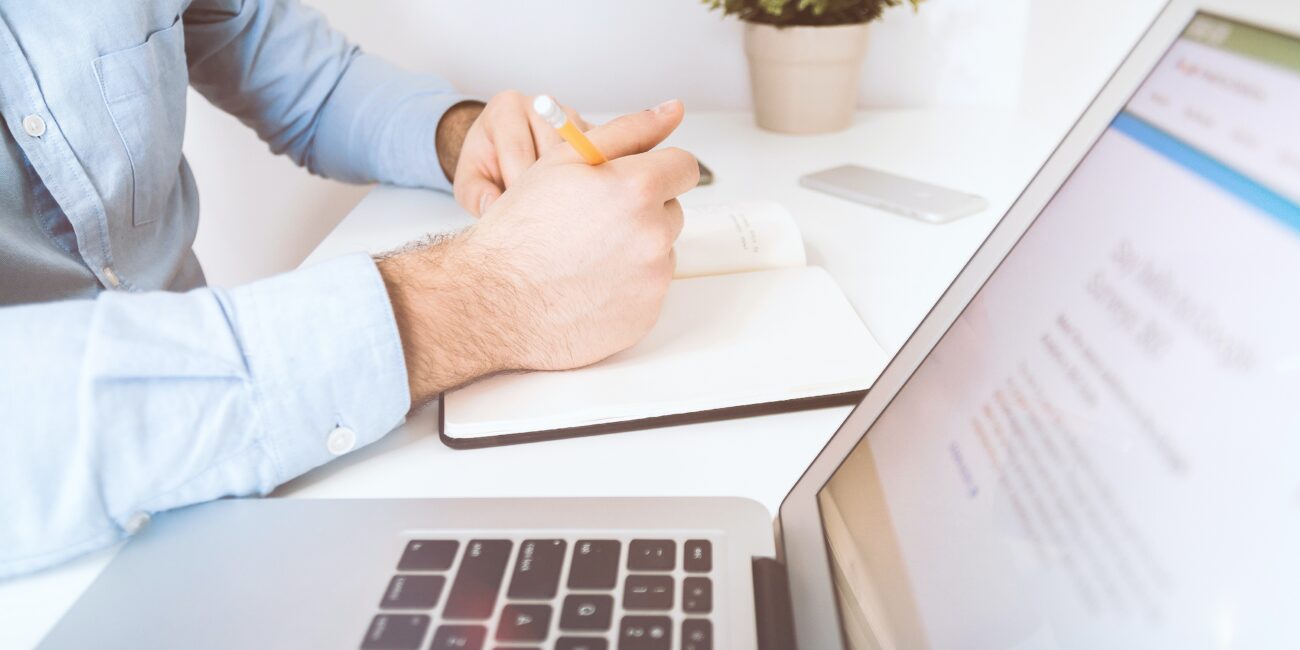 We're not just another digital marketing agency; we're a team of seasoned pros and young talents who are passionate about helping great businesses grow. Registered in British Columbia, Canada, our core team of seven members is complemented by a roster of highly skilled freelancers. We operate in both physical and virtual team environments, ensuring timely consultation with our clients.
Certifications & Recognitions
We're not just good at what we do; we're recognized for it. Here are some of our notable achievements:
Google Partners: As a certified Google Partner, we have the expertise to optimize your digital strategies.
SEMrush Certified Agency Partner: Our partnership with SEMrush ensures that we're always at the forefront of SEO and SEM technologies.
Top 5% on Lycos: Back in the late '90s, we were among the top 5% of all websites listed on Lycos, a testament to our long-standing excellence.
ThreeBest Rated Excellence Award: Our commitment to quality has been recognized with the Excellence Award from ThreeBest Rated.
Multiple SIA Wins: We've won the Summit International Awards (SIA) multiple times, further solidifying our reputation in the industry.
While these recognitions are gratifying, what truly fuels our pride is the success of our clients. We've helped many businesses grow beyond their wildest dreams, and that's the achievement we value the most. After all, your success is our success.
We're driven by a manifesto that emphasizes the importance of culture in delivering results. Our purpose is to help great businesses grow because they are the backbone of our economy.
Happy Clients: We aim to wow clients with great results.
Fulfilled Team Members: We strive to create an environment where our team members can thrive.
At IIAS, we channel our digital marketing and technology expertise to propel businesses towards greater success. Our mission is clear – to design and develop websites that appeal to the relevant market, build trust, and position our client's business as a worthy choice. With a seasoned team of strategists, designers, and developers, we craft digital pathways that not only attract but convert.
What sets us apart is our ability to continuously refine strategies, making the most effective use of promotional platforms to drive targeted traffic. Our holistic approach extends beyond mere aesthetics, delving into the psychological aspects of user engagement, making your digital presence not just seen, but felt.
iias - International Internet Advertising Services Inc.
| | |
| --- | --- |
| Monday | 8:30 a.m.–5:30 p.m. |
| Tuesday | 8:30 a.m.–5:30 p.m. |
| Wednesday | 8:30 a.m.–5:30 p.m. |
| Thursday | 8:30 a.m.–5:30 p.m. |
| Friday | 8:30 a.m.–5:30 p.m. |
| Saturday | Closed |
| Sunday | Closed |
Ready to
Elevate
Your Business?

A mediocre interface could be the chink in your armor. It's not just about a sleek design but an intuitive, user-centric platform that spells the difference between a visitor and a loyal customer. At IIAS, we eradicate the friction, forging digital strategies that not only allure but retain and convert.
Transcend the ordinary and step into a realm of digital excellence that amplifies your brand and customer engagement.