Happy New Year! Time to get back to work, set new goals, and refresh your marketing. We've read the pundits' predictions for web design trends this year, and found two we've held dear for a while now, along with two that were a bit of a surprise. So here they are, as they say on Sesame Street, brought to you by the letter C.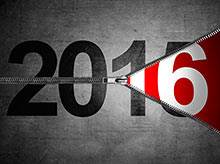 Content First
"Form follows function" is a good credo for designing just about anything, and it's certainly a huge consideration when designing a site. What is the purpose of your website – is it strictly for promotion or do you want it to have other functions, such as online sales, or operational information for your team? What do potential customers want to know about your company, products, and services before they make a decision? Your website is an essential marketing tool, and this trend is further confirmation that razzle dazzle is not as important as the content. Not sure what your content should be? That's very common because what customers want to know if usually quite different from what you want to tell them! Give us call, make an appointment, and let us walk you through it.
Clean Design
The boxy card format that's become so popular has increasing tended to end up crowding home pages on what is, in fact, an infinite amount of space. While the trend back to enormously long, one page sites has returned, they can get just too long to easily navigate – the point being that you don't want to go crazy with huge amounts of white space, but you do want to keep the layout fairly simple. Another trend we noted as continuing into 2016 is the use of bolder colours and fonts, so even with a clean design, we can still add some excitement to your site.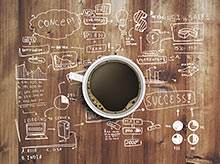 Custom Illustrations
This one was a bit of a surprise, but it sure makes sense and we're all over it now. Custom illustrations, whether computer generated or actually hand drawn are a fabulous way to have truly unique and highly engaging visual graphics. It also allows you to more fully explain your company's distinctive processes and concepts that set you apart from your competitors. Both our designer Paul and our developer Andrew are amazing artists, so we're ready to jump on this when you are!
Cinemagraphs
Cinemagraphs are photographs that have one element of movement – kind of like a video where only one thing in the frame is moving. If you haven't seen one yet, this link has some nice examples. Cinemagraphs are still fairly new, so they really capture a viewer's attention. They are also a great way to demonstrate an important element of action in a product without using more expensive and transfer heavy video. We can produce them from photographs or illustrations, and would love to hear your ideas for using them on your website.
Wishing you and yours a happy, healthy, and prosperous New Year!