Who loves ya, baby?
If you remember the Kojak television series and the detective's now famous phrase, you're old enough to also remember a much simpler time in the world of business. As long as your regular customers loved you and your products or services, that's all that mattered. Well, we're coming up on Valentine's Day 2016, and things are a little (a lot?) more complicated. Customers new and old, are comparison shopping online before they ever venture into your shop. And you aren't just competing with the business across town, you're now competing in a global marketplace where everything from appliances to zinnias can be delivered.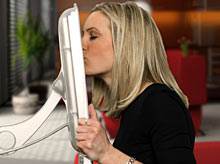 But when we look at all of the factors now in play to attract new business, there is one that rises to the top of the list – Google. As the most frequently used search engine in the world, what Google knows about you is going to determine who loves ya and who doesn't. Here's why.
Google Search
The way Google ranks websites on their results page has changed over the years, and having a good website still weighs heavily; and if you have one, the benefits are much greater than they used to be. This is because Google now tracks where a searcher (or rather the device they are searching with) is located and returns local results on the first page. So if Google likes what it sees on your site, knows what your product or service is, and your address, any searcher in the area will see your business listed with quick links to your website and directions on how to get to you.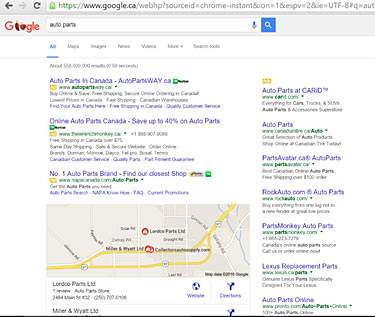 Google Maps
Those local results can bring in a lot of potential new customers, but only if the address and the location on Google's map are correct. This isn't always as simple as it seems. Google maps are generated from data collected from numerous sources including provincial and municipal maps which used official location descriptions that may or may not be what locals or even the postal service uses. Have you ever tried to find an address in "Langley" with your GPS? You won't find it if the location is actually in the Township of Langley. So, two things: make sure the address on your website is provided using the proper descriptors; and, look up your business on Google maps, and if necessary, it will let you move the marker to the correct location.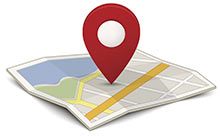 Google My Business – Google Places
Google doesn't just index websites, it "reads" them; which means that Google has access to all of the information contained on the world wide web. To help its users, Google My Business uses that information to identify "places" that people might want to find, and it creates a page for those places, which means that it may have created a page for your business without you knowing about it. In the red circle on the results page below it says "Claim this business," indicating that the information presented was found on the web and not generated (or edited) by Hemingway's. Also note that the information includes your address, phone number and hours of operation. Even if you've changed some of this information on your website, it may take a long while for Google to update their place page. So first, look yourself up. Second, if you haven't already, "claim" your business. Third, make sure all of the information is up to date.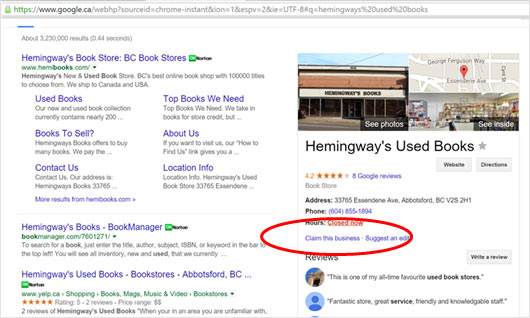 Google Reviews
Online reviews are the new "word of mouth" and Google displays reviews front and center. Good or bad, it's certainly best to know what people are saying about your business. (We've said this before, but it's worth repeating – if you find negative reviews, call us. Don't do anything else!) Use what you read as input into future marketing plans. For example, if several people have left great reviews about a new product, make it a featured item on your website.
Bottom line, take a few minutes between now and February 14th to look yourself up and see what you can do to improve your relationship with Google.