Is it time to update your look? Marketing and innovation play a critical role in sharpening your competitive edge. Businesses that stay the same and never change get left in the dust. Updating your brand is a natural part of moving forward. Here are a few helpful tips for captivating attention and increasing sales.
1. HAVE A CLEAR IDEA OF WHAT YOU DO AND WANT TO CONVEY.
If you build a house you have to start with a good foundation. The same goes for your brand. Be clear about what you do. "I do this primarily, but I also do this and this." What's your one best quality? Are you dependable or quick and cheap? Do you provide a high level of service or good deals? Giving your graphic designer a clear direction will not only save you time and money but give you a far better end product.
2. HAVE SOME ELEMENTS OF YOUR OLD BRAND TO MAINTAIN RECOGNITION.
You don't want to lose any of your current customers in order to attract new ones. If you're new logo has some elements of your old look people will make the connection. You want your audience to see that this is not a new business but the same one revitalized.
3. YOUR COLOUR PALLET SHOULD REFLECT YOUR BUSINESS.
Colours reflect different emotions. Blue is dependable, green is peaceful, and red represents excitement for example. I personally like to use three colours, a main colour, a shade of the main colour and an accent to make them pop. That said; don't get too caught up in colour rules. The most important thing is that it gets attention and conveys the emotions you want to reflect.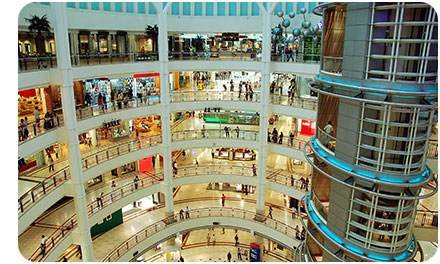 4. WHERE AND HOW WILL THE LOGO BE USED?
Where are you going to put this logo? What kind of space will it have to fit into? What colours will your logo placed next to? Will it look attractive on both a business card and your storefront? Considering these things beforehand will help give your brand eminence.
5. KEEP AN EYE ON CURRENT DESIGN TRENDS.
You want a logo that's fresh and new. You can be retro without looking like a refugee from the 70's. You also need to be careful about last year's design trends, or else your logo will be washed out by everyone else's. Google your profession and see what logos repeat over and over again to avoid clichés. All eyes are on the forerunners.
6. DON'T OVERTHINK IT.
Sometimes your first instincts are right. Sometimes the simplest ideas are often the best. Don't think yourself into a corner.
7. KEEP YOUR SLOGANS AND CATCH PHRASES SIMPLE.
A slogan should be short and meaningful. Three to five words is about where you should be. Seven words is the max. Any more and you've lost your audience.
Avoid using the tactics of a company that's a household name because they don't have to say what they do. You do. Your slogan needs to covey what you do and how it benefits your customers in the blink of an eye.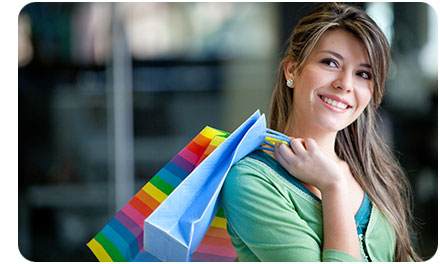 8. IMAGES NEED TO BE POWERFUL AND PERTINENT.
The photos and images on your website and print media will also have a major impact on how people perceive you. Some companies have that one picture, that money shot that goes on all their media to make a memorable impression.
Ask about stock photography. You may want to hire a professional photographer to take portraits or product shots. Be sure to take outdoor photos in the weather and time of year that is appropriate for you. Take storefront photos when leaves are on the trees and the sky is vividly blue. Look professional, grab attention and keep it.
9. BE CONSISTENT
Make sure that everything has the same look across the board. Your audience should make the connection from your website, to your business card, to your store front, to your brochure, and so on. That consistency will give a strong impression of professionalism.
10. IT'S NOT ABOUT WHAT YOU WANT, BUT WHAT CHARMS CUSTOMERS.
I admire Harry Gordon Selfridge. Modern retail is based on his ideas. He coined the phrase, "The customer is always right." It doesn't mean you let a customer walk all over you. What Harry meant was you're not the target audience, your customers are. In the end it's about selling goods and services. Your logo, slogan, images, website, brochures, business cards and whatever else you have, need to appeal to your customers and clients first and foremost.