Whether offline or online, marketers like you face a variety of challenges. In the online world, many marketers worry of not getting enough reach or traffic to their sites, or not being able to profit from their target market.
What are some of the top Internet marketing challenges, and what are ways how to solve them?
Getting more people to be aware of their website and driving traffic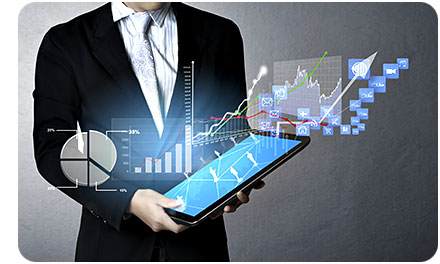 This is probably one of the primary worries Internet marketers have: how to have a big enough volume of people who are interested in their products and services. Others on the other hand have no idea at all which Internet channels they should concentrate their efforts on to achieve the highest returns.
One way of solving this is to ask first yourself if you are on the right social media networks where you can tap your potential target market. For example, you may be focusing too much content on LinkedIn and Google+, but most of your target customers are on Twitter and Facebook. This may seem pretty obvious—finding where your target customers are online—but in a lot of cases, Internet marketers sometimes focus on areas online where they have little or no target customers. Try to use analytics to find out which social media networks will work best for your products and services, and then focus on how to translate your interaction and engagement with them to website traffic.
Do you provide useful and educational content for your readers and potential customers? If your website does not provide information other than advertisements or advertorials that peddle your products and services, then readers might move elsewhere. Providing informative content on your website along with your products and services might give off a positive perception among your readers that your website is a good and valuable resource of information and possibly, useful products and services. Providing useful and educational content also reinforces your reputation online—someone who is very knowledgeable about a certain topic and therefore someone can be trusted for product recommendations.
An outstanding and optimized website
Perhaps you should even look back and ask yourself: Is my website valuable enough to the visitors? Is it functional enough? Is it designed well so that people won't have a hard time navigating its features and content?
You may have found your potential market online, but if your website is poorly designed and does not provide enough content, then you will have a serious problem. Do not expect people to go through the difficulties of checking your website and finding the product or service that they want when there are dozens of other websites by competitors that offer easy-to-use navigation, user-friendly features, and outstanding design, among others. Remember that your website is your online identity—how people perceive your website has a large impact on what they think about your business. It is your online storefront so everything about it—functionality, content, aesthetics—is central to your marketing success online.
Content that stands out
There are hundreds of businesses out there online that sell similar products and services, so how do you stand out? By providing outstanding content for people to see your edge in the business. Do not just peddle products and services online; make sure you provide them with content that is helpful to them.
Content includes photos, videos, and infographics which can help you engage your potential target market.