I had yet another experience last week where the services provided did not live up to the advertising. This time, not only was I disappointed, but the venue rooked itself out of many planned return visits and the revenue that would have gone with those. The visit itself would have been a positive one except for the misconception created by the ads. So as the summer migration begins, and with more locals opting for stay-cations, a few tips to ensure that you profit from the short summer season and boost, rather than ruin, your long-earned reputation.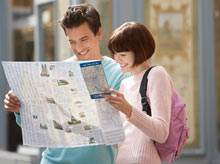 Google your business
Do it right now. Read your own website. Check any local or regional websites that might have a listing for you or any events you're hosting. No matter what business you're in, make sure you can deliver on any promises. Do you advertise being open on weekends? Do you offer 24 hour road service? Whatever it is, make certain that there are no exceptions and that you can live up to your claims. When you do, you'll have a happy customer. If you don't, the entire world will be alerted via social media.
Keep it real
Authenticity is the most important aspect of advertising a service or experience. There are customers for every type of activity and you only want those who choose you on a legitimate basis. Don't promise fine dining and serve canned beans, or vice versa. Advertise what you are offering by describing it in objective terms, including on your website. You are the one who creates customer expectations, so make sure any reasonable person will interpret your description the same way you do.
Ask for feedback
The only way to know if customers are really happy is to ask them, but you have to be prepared to hear and deal with negative comments too. It's easy to take complaints personally so be on guard because you need to be thinking cost vs. risk, as in what will it cost me to make this customer happy vs. what will it cost me to let them go away angry? Use the conversation to get details too – good and bad – so you can use the good for future advertising and rectify any problems.
Wishing you a safe, happy, and profitable summer!
Can we help? We offer advertising, web auditing and reputation management services. Just give us a call at 604-556-0211.