Annoying, time sucking, distracting – we all hate junk mail; and it's especially infuriating when it's email. Yes, there's always a yin and a yang, but here are five ways to stave off chaos in your inbox.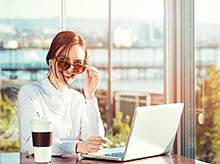 Just Say No
The truly devious hackers and spammers don't follow the rules, but chances are that most of the unwanted email you get will have the legally mandated "unsubscribe" link somewhere. Most of the ones I've found are in teeny tiny font at the very bottom of the message. Admittedly, it's a constant battle, but you can save yourself some time and annoyance by unsubscribing whenever you can.
Know When to Folder 'Em
Do you have friends that insist on emailing you every cute, funny, amazing!!!!!!!! thing they ever see online? You can use folders, filters or rules to send all messages from those folks to a folder and keep them out of your inbox. Here's how to do it in Outlook:
Right-click on your email address in the left-hand column, then left click.
Type in a name for the folder and hit enter.
File > Manage Rules and Alerts > New Rule > Move messages from someone to a folder > Next > check "from people or public group"
In the bottom box under "Step 2" click on "people or public group" then select the name from your address book or type the email
address in the box at the top left, then click OK.
Under Step 2 again, click on "specified" click on the folder you set up for this person, then click OK.
Click "Finish"
When you do want to spend some time reading these emails, just click on the folder.
Scam the Spammers
There are times when you want to give an email address but just know that it's going to result in spam – like tradeshows and retailers. The solution here is to set up a special email address to use just for these purposes. Create a folder and set the account up to send all of these emails to a special folder. After the event is over, you can check to see if you won anything, or when you do want to shop for something at a particular store, you can check for recent coupons. You get the benefits without cluttering up your main account inbox.
Chill the Social Media Mania
When you set up social media accounts like Twitter, Facebook or LinkedIn, the app automatically sends you email notices when any activity occurs. This often means that you see the posts on your phone or tablet and also get an email about the same post. You can stop these email notifications by changing your settings. Here's the path for the three mentioned:
Twitter: Profile & Settings > Email notifications
Facebook: Settings > Notifications
LinkedIn: Privacy & Settings > Communications > Email frequency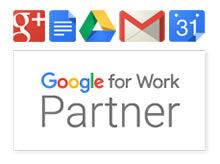 Google apps for work
Yes, it's somewhat self-serving since we are official Google for Work Partners, but what can we say? Google is simply amazing. Gmail, which is included in Google for Work has THE BEST spam control EVER. If the amount of spam you get is out of control, this is, hands-down, the best solution. (And yes, we can set it up for you.)
Get ready to be schooled!
We'll be starting a new series on marketing with our September newsletter. Send us your questions to [email protected]