Elevate Your Brand with Leading Social Media Marketing in Langley
Tailored Strategies for Maximum Impact and Engagement
We specialize in crafting bespoke social media marketing strategies, perfectly aligned with your unique brand voice and business goals.
Our expertise is more than just promoting your brand; it's about creating a lasting connection with your audience, leveraging the power of platforms like Facebook, Instagram, LinkedIn, and Twitter to turn engagement into growth.
Understanding the local business landscape, we embed the essence of Langley into each campaign, ensuring your message resonates not just broadly, but deeply within our community. Our approach prioritizes your benefits: from increasing brand awareness and building customer loyalty to driving sales and fostering long-term relationships. With iias Langley SEO, you gain more than a service provider; you partner with a team deeply invested in your success, offering the insights and skills honed through years of experience.
We're not just experts in social media marketing; we're connoisseurs of digital storytelling, adept at crafting narratives that captivate and convert. Our team's proficiency in the latest tools and trends ensures that your brand stays ahead in a rapidly evolving digital world. At iias Langley SEO, we understand the challenges businesses face in navigating the digital landscape. We're here to guide you, offering a compass to navigate the complex world of social media marketing in Langley. Let us be your partner in this journey, harnessing the power of social media to unlock new opportunities and propel your business to new heights.
Why
Social Media Marketing
in Langley is Crucial for Your Business
Social media is not just a trend; it's a pivotal shift in how businesses connect with their customers. In Langley, where community and commerce intertwine, social media marketing stands as an indispensable tool for businesses seeking to enhance their digital footprint. iias Langley SEO recognizes the transformative power of social media in building brand identity, engaging with local audiences, and driving tangible business results.
The role of social media marketing in Langley is more than just being "active" online. It acts as a bridge, connecting your business to the heart of the community. With a strategic focus on platforms where your target market thrives, our services ensure that your message not only reaches but resonates with the right audience. This targeted approach amplifies brand visibility, fosters customer loyalty, and positions your business as a key player in the local market.
For businesses in Langley, adapting to the digital era is not an option but a necessity. Social media marketing is the catalyst that can propel your brand design from being just another local business to becoming a community staple. By partnering with iias Langley SEO, you leverage our expertise in creating compelling content and strategic planning. Our approach is clear-cut and result-oriented, focusing on measurable outcomes that align with your business objectives.
Staying ahead of your competitors means embracing the platforms where your customers spend their time. Let us help you harness the power of social media marketing in Langley, transforming your online interactions into real-world successes. With iias Langley SEO, your journey towards digital excellence is just a click away.
Abbotsford Social Media Marketing Services
Unlocking the Power of Social Media for Your Brand
Maximize your brand's impact with our expertly crafted Facebook ad campaigns, tailored to engage your specific audience in Langley. We leverage advanced targeting and ad optimization techniques to ensure high engagement metrics and a strong ROI for your business. Our approach integrates seamlessly with your overall social media marketing strategy in Langley, delivering measurable results.
Elevate your brand's presence in Langley with our Instagram marketing expertise, where visually compelling content meets strategic hashtag use. By harnessing the power of Instagram stories and influencer collaborations, we ensure your message resonates with your target audience, supported by insightful Instagram analytics. Our approach integrates with your broader social media marketing goals, driving engagement and brand loyalty.
Streamline your online presence in Langley with our comprehensive social media management services, ensuring consistent brand voice and community engagement. Our team specializes in developing cohesive social media strategies, adept at cross-platform posting and content scheduling. This meticulous approach enhances your social media marketing efforts, keeping your business connected and relevant in the digital landscape.
Boost your brand's visibility in Langley with our targeted Twitter marketing strategies, designed for maximum engagement and brand awareness. We leverage the power of hashtag campaigns and real-time marketing to keep your business at the forefront of relevant conversations, supported by detailed tweet analytics. This focused approach is an integral part of your overall social media marketing strategy, ensuring a dynamic and responsive online presence.
Transform your B2B marketing strategy in Langley with our LinkedIn marketing services, focused on building strong professional networks and establishing thought leadership. Our team expertly crafts LinkedIn content and advertising campaigns that elevate your brand, ensuring meaningful engagement and solidifying your position in the industry. This strategic approach is a key component of your overall social media marketing efforts, enhancing your business's credibility and reach.
Maximize your brand's impact with expertly crafted paid social campaigns, leveraging precise ad targeting and multimedia ads for optimal reach. Our service in Langley specializes in conversion tracking and cross-platform advertising, ensuring every social media marketing effort counts towards your business growth.
Stay ahead in Langley's dynamic market by harnessing the power of social listening; track brand mentions and customer feedback with precision. Our services include sentiment analysis, trend monitoring, and competitor analysis, giving you the edge in social media marketing strategy and execution by optimizing your conversions.
Elevate your social media marketing in Langley with our engagement analytics and data-driven strategies, designed to maximize your social ROI. Gain valuable audience insights and benefit from comprehensive performance tracking to stay ahead in the digital landscape.
Transform your brand's narrative in Langley with our expertise in creating SEO-friendly, creative content and multimedia storytelling. Our content planning approach is tailored to engage and captivate your audience, ensuring your social media marketing stands out.
Content Posting
Elevate your digital presence with our Social Media Content Posting services in Abbotsford. Our team expertly manages Post Scheduling and Content Strategy, tailored to each social platform's unique requirements, enhancing Audience Engagement. We leverage Social Media Analytics to refine our approach, ensuring every post maximizes user interaction and reach.
Why Us:
A Different Approach
At IIAS, we distinguish ourselves through a unique blend of technological expertise, psychological insight, and a client-first philosophy. We offer comprehensive digital marketing solutions, focusing on website design and development tailored to market needs, trust-building, and effective customer journeys.
Our diverse team, ranging from internet pioneers to tech-savvy youth, brings a multidisciplinary and multigenerational perspective to every project.
Client-Centric Strategy: We prioritize understanding and meeting your specific needs, ensuring a personalized and effective marketing strategy.
Holistic Solutions: Our services span creative and technical realms, offering a blend of PPC marketing, SEO, graphic design, web development, content/copywriting, ecommerce, content management, and more.
Experienced Team: Our team's extensive background in various aspects of digital marketing ensures a comprehensive and skilled approach.
Dynamic Approach: We continuously refine strategies to effectively utilize search engines and social media platforms, driving targeted traffic to your business.
Cultivated Culture: Our core values, emphasizing team care, creativity, continuous improvement (Kaizen), and provable results, ensure a collaborative and result-oriented environment.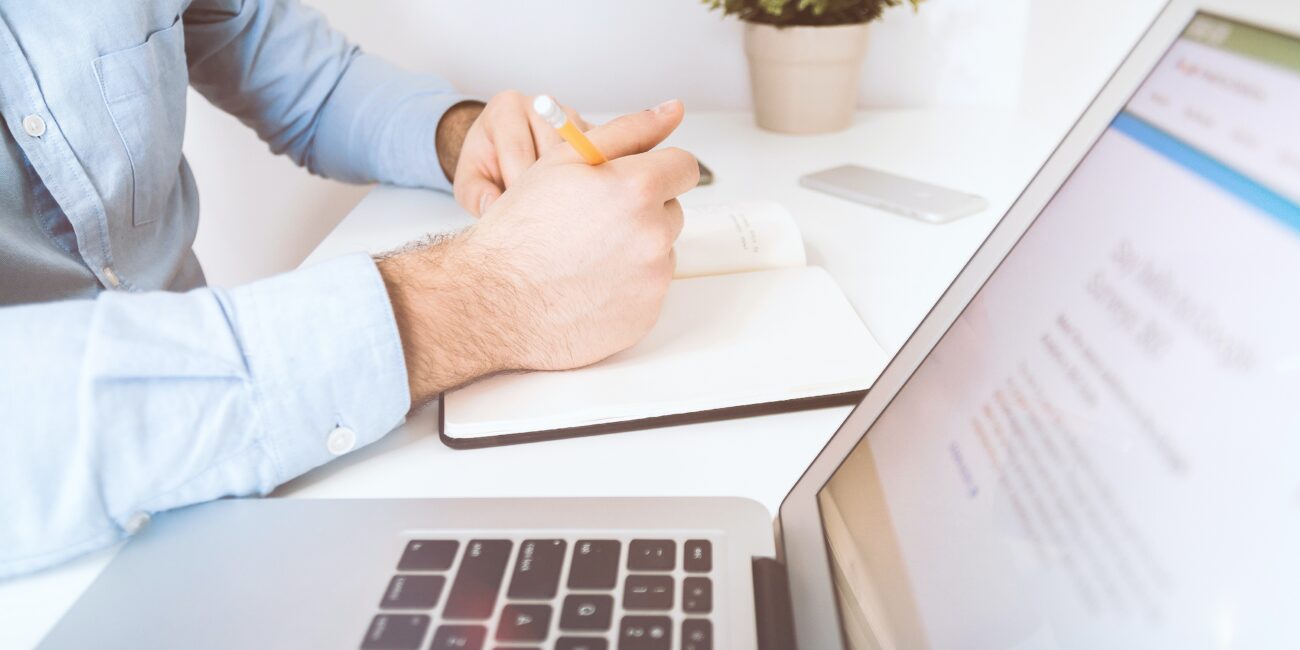 We're not just another digital marketing agency; we're a team of seasoned pros and young talents who are passionate about helping great businesses grow. Registered in British Columbia, Canada, our core team of seven members is complemented by a roster of highly skilled freelancers. We operate in both physical and virtual team environments, ensuring timely consultation with our clients.
Certifications & Recognitions
We're not just good at what we do; we're recognized for it. Here are some of our notable achievements:
Google Partners: As a certified Google Partner, we have the expertise to optimize your digital strategies.
SEMrush Certified Agency Partner: Our partnership with SEMrush ensures that we're always at the forefront of SEO and SEM technologies.
Top 5% on Lycos: Back in the late '90s, we were among the top 5% of all websites listed on Lycos, a testament to our long-standing excellence.
ThreeBest Rated Excellence Award: Our commitment to quality has been recognized with the Excellence Award from ThreeBest Rated.
Multiple SIA Wins: We've won the Summit International Awards (SIA) multiple times, further solidifying our reputation in the industry.
While these recognitions are gratifying, what truly fuels our pride is the success of our clients. We've helped many businesses grow beyond their wildest dreams, and that's the achievement we value the most. After all, your success is our success.
We're driven by a manifesto that emphasizes the importance of culture in delivering results. Our purpose is to help great businesses grow because they are the backbone of our economy.
Happy Clients: We aim to wow clients with great results.
Fulfilled Team Members: We strive to create an environment where our team members can thrive.
| | |
| --- | --- |
| Monday | 8:30 a.m.–5:30 p.m. |
| Tuesday | 8:30 a.m.–5:30 p.m. |
| Wednesday | 8:30 a.m.–5:30 p.m. |
| Thursday | 8:30 a.m.–5:30 p.m. |
| Friday | 8:30 a.m.–5:30 p.m. |
| Saturday | Closed |
| Sunday | Closed |
Unlock Digital
Success
with iias Langley SEO
Struggling to navigate the complexities of digital marketing? IIAS is your solution. We understand the challenges businesses face in capturing and maintaining online attention. Our expertise in developing tailored digital strategies ensures your brand stands out.
Imagine a digital presence that not only reaches but resonates with your audience. With IIAS, turn this into reality. We offer comprehensive solutions from web design to social media mastery, driving tangible results.
Ready to transform your digital marketing?
Take the first step. Contact us now to begin crafting your success story.