Summer's coming and we all need a vacation! Save a few bucks for the holidays and get those projects wrapped up faster with these great tools, available free on the web.
Apache Open Office


Open Office offers a suite of office software including word processing, spreadsheets, and presentations that you can download for free. It looks and works very much like Microsoft Office and can load and read MS Office files.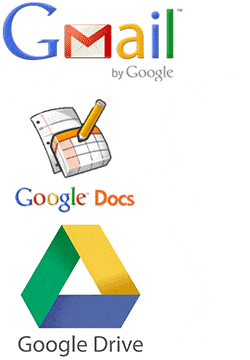 Google
Google offers a surprising number of free to use services including:
Gmail – This is a great online email service, particularly if you work from different devices (PC, laptop, phone). If you read an email on your phone, you can reply immediately, flag it or mark it as unread so you can follow up back at the office.
Google Docs – Docs provides online word processing, spreadsheets, and presentations. It offers collaboration tools like file sharing to specific individuals who can offer editing suggestions and comments. Files are automatically saved to Google Drive, so you know where to find them later.
Google Drive – Drive gives you up to 15 GB of free storage to share across Google Drive, Gmail, and Google+ Photos. It's pretty simple to use, gives you anywhere access to the files you might need, and can be set to share files with others. You can save files that you've created in Google Docs, or upload files from other programs and set the options to either save the original format or convert it to Google Docs so it can be edited.
If you want to use your own domain email (e.g. [email protected]) or more storage space, there is also a paid subscription service available that we can help you set up.

GotFreeFax.com
While you may not use faxing very often, when you need one, you need one fast. This site lets you upload and send up to 3 pages, twice a day for free. There are fees for larger documents, but they are very reasonable.

XMind
While there is a premium paid version of this software, the free version is pretty great. It doesn't take much to figure out how to use it, and is pretty versatile for creating simple diagrams. It's based on a technique called "mind mapping" and while you can certainly use it to take notes at a brainstorming session or capture ideas for a new product or service, you can also use it to map out project plans, create organization charts and much more.

Asana
This is a project management package that is free for team up to 15 people. It facilitates team communication about a project by keeping everyone's input visible and organized, so you don't have to backtrack through a bunch of emails to find out what's gone on.