Last month we talked about a few scary Internet issues, so now let's look at some awesome benefits. From time savers to no excuse fitness programs, here are five ways you can use the web to your advantage.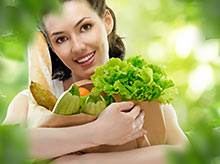 Buy Groceries
Save On Foods and many other grocers are now making it a lot easier and faster to get the shopping done. At Save On, you can order online and pick up the packed groceries for free, or have them delivered to your home for a small fee. Learn more at: https://www.saveonfoods.com/shop-online-how-it-works/
See a Doctor
It is almost impossible to find a family doctor these days and if you've been hanging out at walk-in clinics, you know how long the wait can be. Well, problem solved – in most routine situations anyway. You can now make an appointment online and video conference with a BC physician online. They won't be able to examine you or diagnose that rash over the web, but for prescription renewals, cold and flu symptoms and such, you won't find an easier way to talk to a doctor. Learn more at: http://clinic.equinoxelifecare.com/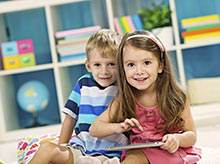 Read Your Child a Bedtime Story from Anywhere
Video chat apps like Facetime and Skype are great for have a quick visit with the kids when you're away (or stuck at the office), but not so good for reading stories. Enter Caribu. Designed specifically for reading stories from afar, you and your child view the same page at the same time. The app is free, as are a few of the books in their store. Many others are available for a fee that you only have to pay once to keep in your own library. You can also add Uncle Joe, Granny, and other family members to your contacts, which gives them access to your books if they want to take a turn reading to your little one. Unfortunately, there doesn't seem to be an Android version yet, but you can find it for your Apple devices on the App Store.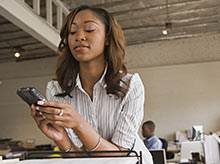 Find the Location of Team Members
We're not suggesting you virtually stalk your colleagues or employees, but if you're in a business where out of office appointments or travel is frequent and situations change rapidly, it might be handy to quickly scan the current location of one or all of your other team members. Check out Locate My Friends! on Google Play or Find My Friends in the Apple App store.
Take a Fitness Class
While exercise videos have been around for a long time, doing the same routine repeatedly can get pretty boring. If you need a little inspiration, personal coaching, or just the motivation of a supportive group to keep you going, a virtual fitness program might be just the thing.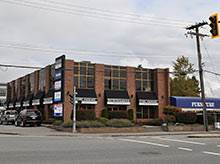 Whoooo Hooooo! We're Moving!
And speaking of fitness, we've been getting our exercise moving in to our new office. Our phone number and email addresses won't change, but if you're looking for us live and in person, we're now at #302 – 2722 Allwood Street, Abbotsford, BC, V2T-3R7