The tech wizards and marketing gurus have made their predictions for 2015. Here's our summary of how to find new customers and keep the existing ones coming back over the coming year.
GET REAL
We've said this ourselves before, but the pundits have put a fine point on it now; customers want to know who you really are, how to do what you do, and what it means for them to use your products or services.
You can't just say that your company is ethical, socially responsible, and kind to the environment. They want details; in photos and videos that demonstrate your authenticity.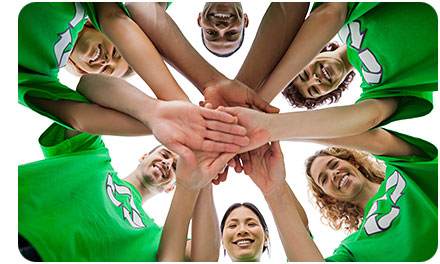 They want to be involved. They want to interact with you and they don't expect that to be in person. What we're talking about here is how you and your brand are portrayed online. Sure, it carries over into the real world – remember authentic – but relationships are now built and maintained via websites, Twitter, Facebook, and YouTube; and if you're in the business to business market, you need to be active on LinkedIn.
"Visual storytelling" is all the rage right now, and is expected to continue growing rapidly, and it's just a buzz phrase for telling stories about your business in photographs and videos.
What does all this really mean? A greater effort in dynamic marketing and public relations (which are quickly becoming one in the same); figuring out how to share your world with others on a day to day basis. Start by getting into the habit of making note of how you spend your day, who you're talking to and what you're talking about. Are you excited about a new piece of equipment coming in? A new partner joining the firm? Are you thinking about creating a new product, or offering a new service? What values guide your decision making? Is one of your employees coming up on a 10 year anniversary in their position? Yes, customers really do care about this stuff.
Marketing isn't about what you sell anymore. The expectation is that your products and services are top notch, period. Anything less, and you're off the buyers radar anyway. The differentiator now is you, your brand, your employees, your values and character. And if you can tell people more about those things, you'll be on your way to a prosperous new year.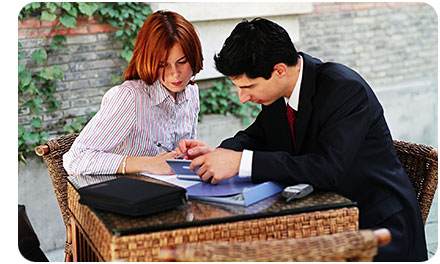 GET PERSONAL
Personalized, on-demand, micro-niche marketing is growing for all types of businesses, and particularly in consumer products. The more you know about your customers, the more segments you can create, and the more offerings you can make at a more personal level.
You know those annoying phone calls you get asking crazy questions, like do you have that in fluorescent green? Well, the real crazies are the one who ignore those questions. If one person wants it, chances are there are others. If you don't have the consumer data to know if it's worth it to create a batch in bright green, it's time to gather more data.
If there is any way that you can personalize further, like printing a name or customer generated label on an item, that's even better. Use your website to let prospects interact with your products. Ad speciality companies and hair colour brands often have sites that let you see the t-shirt with your design on it, or upload your photo to see what you'd look like with a different hair colour. This is the type of engagement that has customer's texting their friends to get their opinion or try the virtual proof for themselves.
Marketing these "limited edition" production runs also means communicating with your niche markets in appropriate ways. If you're targeting the younger set, you need to be advertising on social media and mobile platforms, both to get attention and to make sharing with others easy.
GET MOBILE
Desktop computers are disappearing, and some say laptop use is also declining more rapidly than most of us think. Tablets with keyboards and SmartPhones are the go-to devices for most consumers, and a growing number of business users as well.
So not only do consumers want to shop online, they also want to make payments quickly and easily, and they want immediate access to their product or service. Think iTunes – you can find the song, pay for it, and have it on your phone in less than a minute.
This is where professional service providers can really step it up. Is it essential that your clients come to your office or shop? Medical services are being provided online, so why not legal services or advice from an accountant in a video chat? Or how about being able to pay the tow truck driver with a phone to phone tap?
With the increase in mobile device use and the ability to target niche markets more precisely, mobile advertising is predicted to grow by 48% in 2015. Just making noise isn't going to cut through the clutter, so you need to integrate "getting real" and "getting personal" into your mobile marketing strategy.