Unlock Unparalleled Growth with Abbotsford's Leading PPC Agency
Harness the Power of Precision-Targeted Google Ads to Propel Your Business Forward
Standing out is not merely an option – it's a necessity. 
Welcome to IIAS, your dedicated Abbotsford PPC Agency, where we sculpt data-driven, result-oriented Google Ads campaigns that don't just meet but exceed your marketing aspirations.
We understand the terrain of Abbotsford, the pulse of its people, and the rhythm of its digital landscapes. Our local expertise is not just a service; it's a promise to embed your brand in the hearts and screens of the right audience.
At IIAS, we don't believe in one-size-fits-all. Our PPC campaigns are meticulously crafted, aligning with your unique business goals, ensuring every click is a step towards conversion, every ad spend is an investment in your brand's future.
We're not just about clicks;
we're about clicks that count.
Our roots in Abbotsford empower us with invaluable local insights, enabling us to tailor your PPC campaigns that resonate with the local populace while our global strategies ensure your brand is not just seen but remembered.
We're not just about clicks; we're about clicks that count. Our PPC strategies are woven with a single thread – tangible benefits. From elevating brand visibility to driving qualified leads and boosting conversions, every ad, every keyword is chosen with your growth in mind.
With a seasoned team that has navigated through the ebbs and flows of digital marketing, our expertise is your asset. We're not just a PPC agency; we are your strategic partners in carving a digital space where your brand doesn't just survive; it thrives.
We get it – the digital landscape can be daunting. That's why we're here, to navigate through the complexities, ensuring your brand communicates the right message, to the right people, at the right time, always.
Embark on a journey where every click is a potential customer, every campaign a step towards unparalleled growth. IIAS – Your Abbotsford PPC Agency, where your aspirations meet our dedication, crafting a future where your brand isn't just seen; it's remembered.
Abbotsford Pay Per Click Services
Scale Your Business Using Targeted Paid Search Campaigns
Programmatic Advertising
Navigate the digital ad space with precision and efficiency with IIAS, your Abbotsford PPC Agency, where Programmatic Advertising becomes a key driver of optimized, impactful ad placements. Leveraging the power of RTB, DSP, and SSP, we ensure your ads are not just displayed but strategically positioned across Programmatic Platforms, turning every piece of Ad Inventory into a targeted opportunity, and every Programmatic Campaign into a meticulously orchestrated symphony of brand visibility and engagement.
Why Us
- How We Treat Clients Differently
Choosing IIAS means opting for a partnership where your success defines ours. Experience a client-centric approach that prioritizes your unique business goals, ensuring every campaign, every strategy is tailored to propel your brand forward. Enjoy the advantage of transparent communication, timely execution, and strategies that are not just data-driven but result-oriented.
With us, you gain access to a suite of comprehensive PPC services, including expert management of Google Ads, meticulous crafting of Shopping and Video Ads, and strategic deployment of Display and Mobile Advertising. Our features extend to in-depth analytics, precise targeting, creative ad design, and strategic ad placement, ensuring every penny spent is an investment in your brand's digital prominence.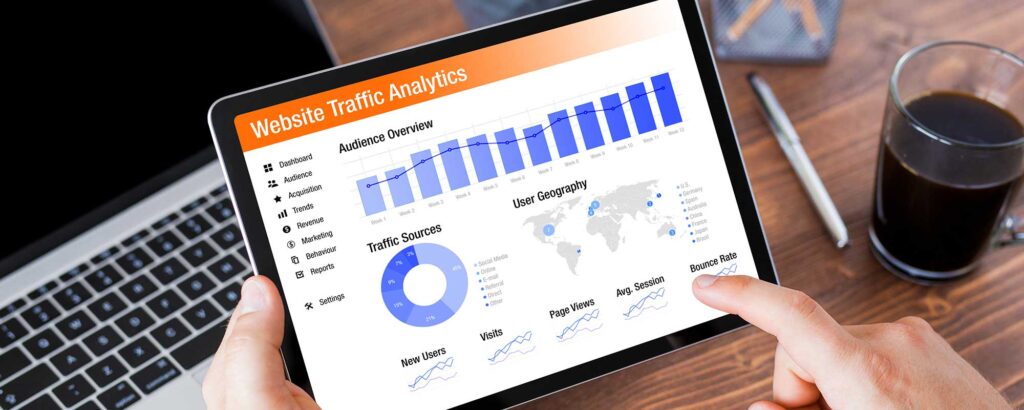 We're not just another digital marketing agency; we're a team of seasoned pros and young talents who are passionate about helping great businesses grow. Registered in British Columbia, Canada, our core team of seven members is complemented by a roster of highly skilled freelancers. We operate in both physical and virtual team environments, ensuring timely consultation with our clients.
Certifications & Recognitions
We're not just good at what we do; we're recognized for it. Here are some of our notable achievements:
Google Partners: As a certified Google Partner, we have the expertise to optimize your digital strategies.
SEMrush Certified Agency Partner: Our partnership with SEMrush ensures that we're always at the forefront of SEO and SEM technologies.
Top 5% on Lycos: Back in the late '90s, we were among the top 5% of all websites listed on Lycos, a testament to our long-standing excellence.
ThreeBest Rated Excellence Award: Our commitment to quality has been recognized with the Excellence Award from ThreeBest Rated.
Multiple SIA Wins: We've won the Summit International Awards (SIA) multiple times, further solidifying our reputation in the industry.
While these recognitions are gratifying, what truly fuels our pride is the success of our clients. We've helped many businesses grow beyond their wildest dreams, and that's the achievement we value the most. After all, your success is our success.
We're driven by a manifesto that emphasizes the importance of culture in delivering results. Our purpose is to help great businesses grow because they are the backbone of our economy.
Happy Clients: We aim to wow clients with great results.
Fulfilled Team Members: We strive to create an environment where our team members can thrive.
Elevating Great Businesses to Digital Excellence
As a digital marketing agency, we champion great businesses, those that prioritize quality, sustainability, and community, by amplifying their digital presence and turning clicks into meaningful customer interactions. Our expertise spans across the digital marketing spectrum, from website design, development, and optimization to masterful SEO and SEM strategies, ensuring your brand is not just seen but truly experienced online. At IIAS, we don't just help you navigate the digital landscape; we help you own it, ensuring every strategy, every campaign, is a step towards embedding your brand in the hearts and screens of your target audience.
iias - International Internet Advertising Services Inc.
| | |
| --- | --- |
| Monday | 8:30 a.m.–5:30 p.m. |
| Tuesday | 8:30 a.m.–5:30 p.m. |
| Wednesday | 8:30 a.m.–5:30 p.m. |
| Thursday | 8:30 a.m.–5:30 p.m. |
| Friday | 8:30 a.m.–5:30 p.m. |
| Saturday | Closed |
| Sunday | Closed |
Take the
Next Step
Towards Digital Excellence
Embark on a journey where your brand doesn't just navigate the digital landscape but owns it. Engage with IIAS, your Abbotsford PPC Agency, and turn every click, every campaign, into a step towards unparalleled digital success.
For a tailored strategy that turns your digital marketing aspirations into tangible results, connect with us directly through the form below.