Triple your inbound calls and web leads with digital marketing
This is one of the best and reliable ways to consistently generate leads. Proper SEO will boost your website to the top of the page for keywords like "plumbers nearby" or "[your city] + plumbing". In some cities, there are tens' of thousands of people searching for a plumber to help them with their issues, whether they want a broken pipe fixed or a new hot water heater installed. Google is still the primary place people look to when they have issues and need a trusted plumbing company to help.
Having SEO on your site will add a consistent stream of phone calls and increase the overall call volume.
If you're looking to completely dominate your competition, reach out to us. We only work with one plumber per city so contact us before your competitor does!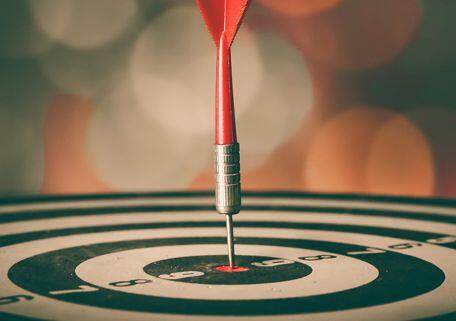 Garry Richards Water Heaters Only (Oct29 – Dec 27, 2020 vs Oct 29 – Dec 27, 2019)
104% increase in calls on GMB from last 60 days

127% Increase in calls from Website from last 60 days

1210.3% increase in overall Website Traffic
    
625% increase in SEO/Organic Traffic to Website

How useful is SEO for Plumbers?
The question "How useful is plumbing SEO?" is a common one. This is because Plumbers have an uphill battle in competing with thousands of other website owners who are using SEO to market their websites. Plumbing SEO is a cost-effective way to improve the visibility of your website and improve your ranking on major search engines such as Google, Yahoo, and MSN.
SEO for Plumbers consists of several elements that make up a solid plumbing internet marketing strategy. Plumbing internet marketing includes optimizing your site content to be highly ranked on the search results page and reach more potential customers searching for your same services as well as increasing your backlinks to your site. SEO for Plumbers incorporates a variety of strategies to achieve these two objectives. The first of which is through search engine optimization or commonly known as SEO, and the second being through marketing your Plumbing Services online through backlinks. Our SEO consulting offers a free initial SEO audit and the full SEO package.

To perform SEO optimization on your SEO Plumbing Company needs to understand exactly how to optimize your website content. A good Plumber SEO consultant will have developed a proven marketing strategy based on your industry and website industry. These strategies should include such things as using keywords in your content, building links within the content, and creating backlinks to your site, and optimizing your Google My Business. Plumbing internet marketing is a very competitive industry and one that takes time and effort to develop a solid SEO strategy that will give you a high search engine optimization rating and ultimately drive sales. Plumbing internet marketing is also used by many large corporations to increase exposure for their business and products.
Backlinks are critical to achieving organic search engine optimization, or search engine results where your website will appear at the top of the first page of any given search engine. Search engines will consider any link inside your content as a vote for your website, and the more popular your website is, the more credible and valuable your backlinks are. The Plumbing industry is a competitive one and therefore requires effective use of backlinks to boost your presence in the market. Having a digital marketing company incorporate SEO into your plumbing company's overall marketing strategy will help you reach new customers.

Once the SEO consultant has a strategy in place concerning your website's content and backlinking plan you should receive a report on a monthly basis detailing the progress of your SEO campaign. This monthly report can provide insight into the success of the efforts being made and if any changes are necessary. A comprehensive SEO audit provides an insight into the effectiveness of the efforts being utilized, such as a detailed search engine audit, user experience audit, and content audit.
The Plumbing industry is growing day by day with competition becoming tougher. Effective SEO strategies and an SEO audit will help you stay ahead of the competition by increasing your search engine optimization presence. You will be able to achieve organic growth and improve your customer experience. SEO for Plumbers can dramatically improve your web presence and increase sales. It is time that you invest in your business and reap the benefits!
SEO Plumbing Digital Marketing Method
Discovery and Digital Competitive Analysis
After years of being in business, we've realized we can't make everyone happy. Not everyone is a good fit either but that hasn't stopped us from helping hundreds of businesses achieve high levels of success. We work with great businesses and help them grow through online marketing and all we have is a set of criteria that need to be met. It helps streamline our process so we're able to serve our current clients even more. We'll get started with our first step in doing an in-depth review of what's working for you right now, how you're competitors are doing, and what you need to be doing to hit your business goals.
Google My Business
We will attack your Google My Business Listing by fixing any business info, citations, and keywords ASAP. We will also add new SEO Optimized pictures/content/posts making a massive push to have you ranking in the 3-pack as soon as possible.‌
On-Page SEO
This includes optimizing your site meta descriptions, page titles, schema markup, and h-tags. We check Google Search Console for crawl errors, set up your sitemap, and check that your current backlinks are all healthy.
Website Speed Optimization
Page speed does affect SEO. This fact has been known ever since Google's Algorithm speed update. It also affects your rankings indirectly because if your website takes longer to load then viewers on your page are more likely to bounce/exit from your site. If you have a high bounce rate and viewers spend very little time on your site, it's a sign to Google that you have a low-quality site.

Citation Development and Building
Citations are one of the key factors for ranking well in local SEO. When set up correctly, these citations help improve local rankings because it creates more relevance in your niche and location. These citations require the name, address, and phone number; this is often referred to as NAP. when your business is listed in trusted directories on Google it sends a signal that your business does actually exist.
Building a Social Fortress
In simpler terms, We build a collection of social properties around your brand. This cloud of social profiles is very good for branding and acts as a fortress giving you a solid foundation for SEO. these properties can include pages like Facebook, Twitter, Instagram, Linked In, Youtube, and other platforms. These platforms generate a lot of trust for your website. Why do we build social fortresses for all of our clients? Because these websites are all high-authority pages. This trust is transferred over to your site.
Link Building
Each month we build high-quality, relevant backlinks to your site. Depending on the keyword topics this will be either to your main site pages or blog pages. Each month we will review Google Analytics and Google Search Console to ensure we are sending links to the appropriate pages.
Tracking & Analytics‌
We set up Google Analytics for goal tracking to get a baseline of the traffic and conversions on your website. We also enter your target keywords into our keyword tracking tool to track how rankings improve over time. Once a week you'll receive the keyword tracking report. Once a month we'll send you a report about overall traffic from Google Analytics.
Frequently Asked Questions
How useful is SEO for Plumbers?
How Long does it take?

This can take between 6-9 months or even 9-12 months. It really depends on how competitive it is for your city or keywords. That's why we offer the free analysis where we'll take a deep dive into figuring out exactly what the potential is, how many people are looking for your services, how much money you can make by ranking in the top 3 positions in Google, and what it would take to get you guys there.

So once we start In all likelihood you will not rank on the 1st page in 3 – 6 months, (although it does happen from time to time). But what reliably and consistently does happen is we will see positive movement in your rankings within 3 – 6 months so you can be sure that we're definitely on the right track.

What are your price packages?

Price is hard to give without researching your website and your competitors. Our Range is between $1000-$5000/month it depends on how aggressive you want to be but also the potential out there. If you could be bringing in an extra $50,000 a month would you be willing to invest $5000/month? Our aim is to bring you back 10X of what you invest.
SEO Plumbing Digital Marketing Method
Why should we partner with you guys instead of other companies?

2 reasons.
1. We're damn good at what we do. We rank #1 for many of our clients. We have #1 rankings for our own website (so we practice what we preach). We eat, sleep, and breathe SEO.
2. We take extreme pride in our communication with our clients. We do not operate in a black mystery magic box and ask you to just trust us. We walk you through exactly what we do when we do it. In the first month, there are three meetings after you partner with us. After, you'll have one meeting every month where we walk you through what we've done and you have a chance to ask more detailed questions.

How do you report on progress and what does it look like? We send reports every month and there'll be an opportunity for you to schedule meetings every month. In these meetings, we will explain exactly what's been done and show you the citations, social profiles, links, on-page SEO etc. Whereas every other SEO agency hides and is too scared to be transparent We are a breath of fresh air because we are transparent. Why hide your work when you're proud of it?