Case Study:
Western Ranchlands Corporation
A conservation-minded agricultural investment and land management firm based in southwest Alberta, Canada. They use a combination of science-based strategies, proven management systems and professional expertise to efficiently manage land on a large scale.
Western Ranchlands offers a new perspective and a new approach to synergistic-ally combine the operation of livestock businesses, the conservation of open space, and real estate investment.

Technologies Used: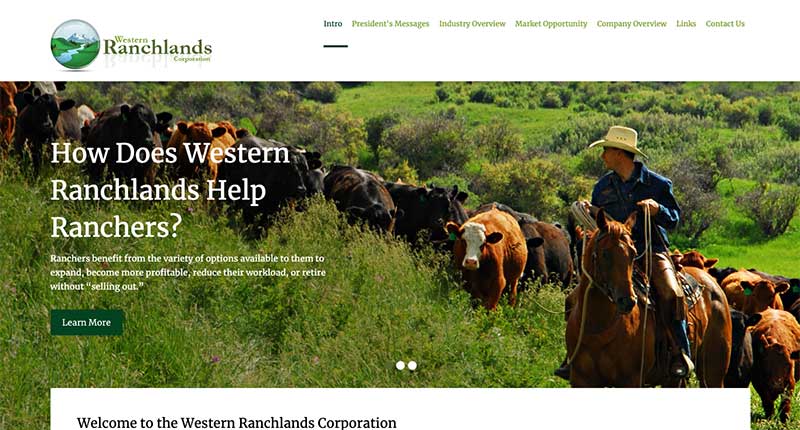 ---
Services Provided:
Graphic Design
Website Maintenance
Branding/Logo Design
Website Design
Web Content Writing
Joomla Development
Hosting
---
About this project
Our goal is to tell a story about what Western Ranchlands offers. If you care about the beauty and integrity of western landscapes; if you care about open spaces, abundant wildlife, healthy watersheds, and biodiversity; if you care about the next generation of land stewards, the future of agriculture, and the character/vibrancy of rural communities; or if you care about safe, stable investment options backed by tangible assets - you should care about what Western Ranchlands offers.
---
Objectives:
Create a new design that visually appeals to target audience

Simplify visitor navigation

Improve the content management system for ease of updating

Provide a professional responsive design focused on your target market that adapts to any size device

Provide ongoing website maintenance and support