Case Study:
Western Ranchlands Corporation.
We are a conservation-minded agricultural investment and land management firm based in southwest Alberta, Canada. We use a combination of science-based strategies, proven management systems and professional expertise to efficiently manage land on a large scale.
Western Ranchlands offers a new perspective and a new approach to synergistically combine the operation of livestock businesses, the conservation of open space, and real estate investment. We invite you to join us in this important venture.
Technologies Used: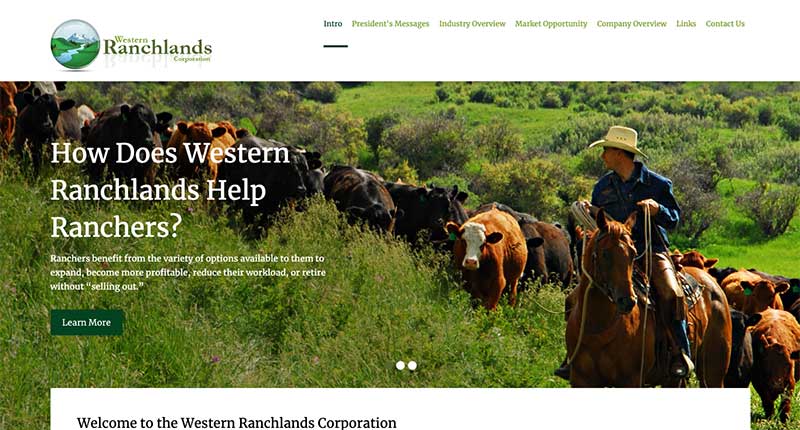 ---
Web Services Required:
Digital Marketing
Graphic Design
Website Design
Joomla Development
Hosting
---
About this project
At Western Ranchlands, we know that what we do matters. The reason our business is successful is the same reason each ranch we operate is successful: assets are financed appropriately and managed efficiently and effectively. Western Ranchlands was founded in 2013 by a group of experienced ranchers and business professionals in order to make ranch land both a financially viable investment and a conservation achievement. Our team has over 100 years of collective management experience and has effectively managed millions of acres of land in the U.S., Canada and Australia. Together and individually, we have developed and used a variety of sophisticated tools and management systems to improve decision-making and increase profits while preserving or enhancing environmental attributes and wildlife habitats.
---
Objectives:
Easy Navigation

Plenty of site expansion
Fully Responsive