Case Study:
Federation of Independent Schools Association
Well-Being BC was created for all schools, as part of a school-based mental health initiative to support three pillars of Well-Being
Well-being is defined as the experience of feeling happy and healthy, mentally, emotionally, physically and spiritually. Well-being is strongly associated with having safe and caring relationships with others, a sense of purpose or meaning, and generally feeling satisfied with life.
Social-emotional learning is critical to "developing the skills and competencies related to recognizing and managing emotions, developing care and concern for others, establishing positive relationships, making responsible decisions, setting and achieving positive goals, and handling challenging situations constructively".

Technologies Used: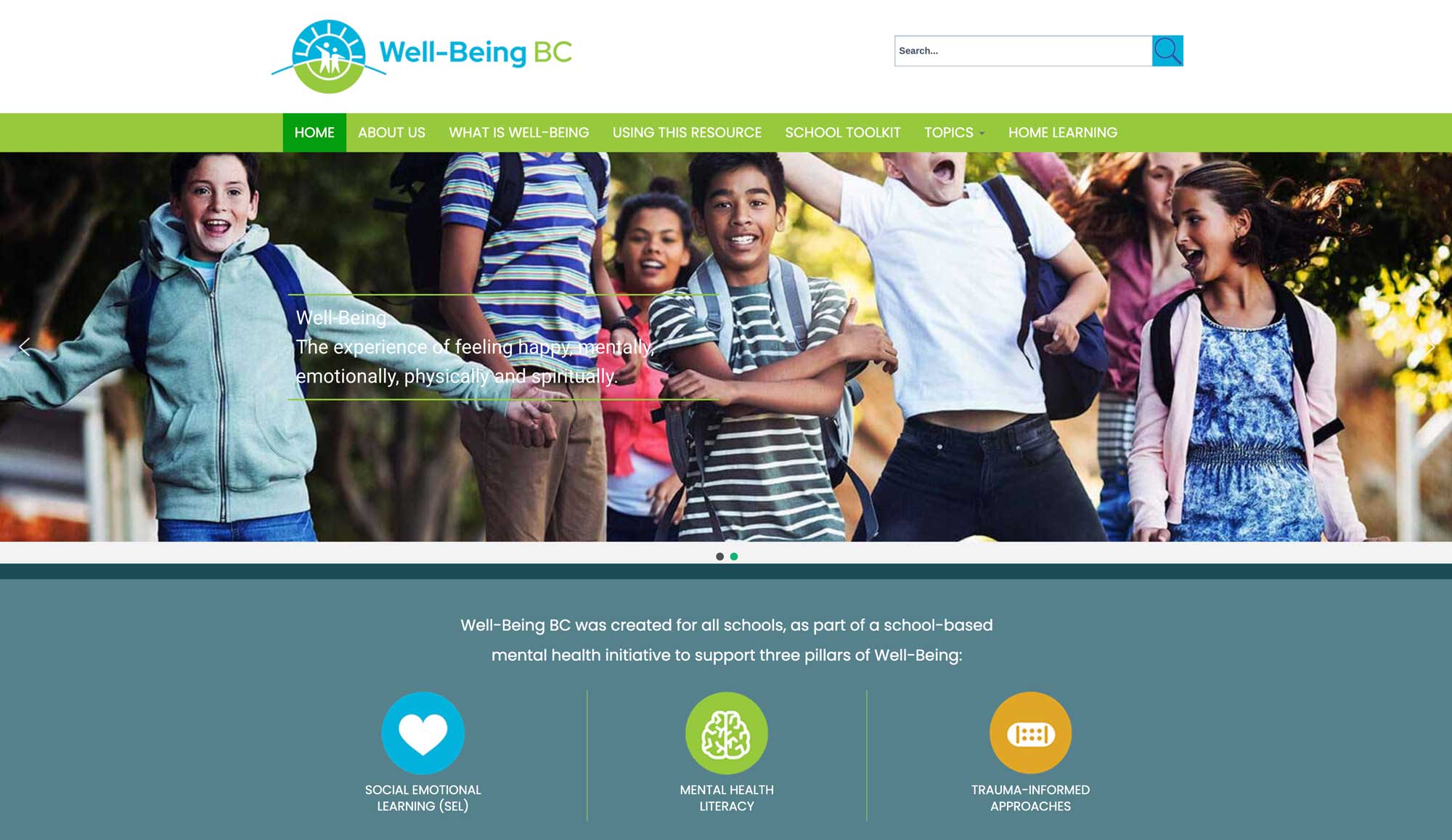 ---
Services Provided:
Graphic Design
Logo Design
Website Maintenance
Branding/Logo Design
Website Design
Web Content Writing
Joomla Development
Custom Development
Hosting
---
About this project
Well-Being BC is a project of the Federation of Independent Schools Association (FISA), a non-profit society that represents over 300 independent schools in BC. Well-Being BC was created with funding provided by the BC Ministry of Education to all public school districts and independent schools in 2019, as part of a school - based mental health initiative to support three pillars of Well-being.
---
Objectives:
Provide a resource for school-based mental health initiatives to support the three pillars of well-being

A database of resources – many of those will be original (with attachments, descriptions, and multiple tags), others will be aggregated from existing resources on the web (also with descriptions, tags, links, and attachments)

Search functionality – using progressive filtering WITHOUT needing to click "submit."

Provide a wide public access to the resources, so no membership is required

Ensure videos load quickly and are available on a wide array of devices

Each video could have one or more resource documents consisting of pdfs

Provide ongoing maintenance and support