Case Study:
Nashé Beauty
Nashé Beauty is a Canadian-African Heritage beauty brand based in Greater Vancouver, Beautiful British Columbia, Canada. The magnificent richness of Africa's botanical heritage is a nourishing resource Nashé Beauty wishes to share.
Nashé Beauty uses traditional African knowledge, passed on from our grandmothers and mothers, and modern skincare science to craft natural products for all skin types, even those with sensitive skin. Products you will want to use every day in your beauty ritual.

Technologies Used: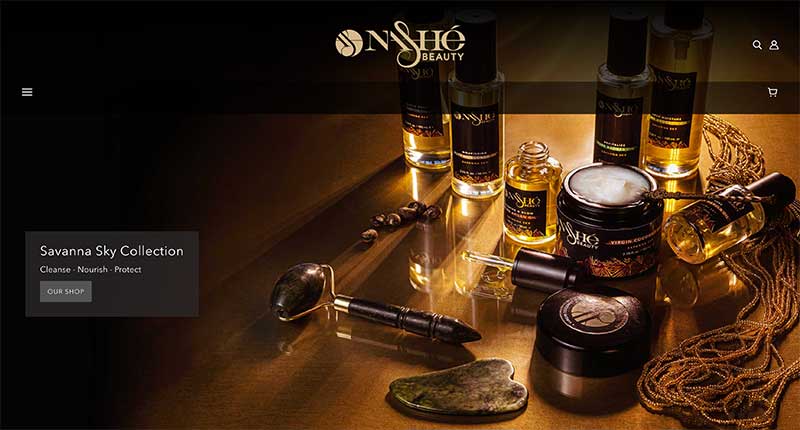 ---
Services Provided:
Digital Marketing
Search Engine Marketing (SEM)
Shopping/ E-commerce
Graphic Design
Branding/Logo Design
Website Design
Web Content Writing
Keyword Research
Custom Development
---
About this project
Design and develop a new global brand: Nashé Beauty. As with any online marketing web design serves as the foundation for them. Once this was completed we started working on the search engine marketing to bring them targeted traffic from Google.
---
Objectives:
Create an appealing visual brand identity.

Design product packaging

Create an ecommerce website that allows for future growth.

Showcase products and provide supporting educational information.

Attract visitors to the site with a robust search engine marketing campaign.

Analyze initial campaign data to develop a second phase of marketing.