Case Study:
Northwest Stoves
Northwest Stoves has two primary sales areas: First, it is a leading distributor of fireplaces, stoves, heaters, accessories and maintenance supplies to authorized speciality retailers and specialized building supply dealers possessing territories across the west.
Second, it distributes top quality gas, pellet and charcoal BBQ's, patio heaters, fire tables and fire-pits to speciality retail stores in Western Canada
Technologies Used: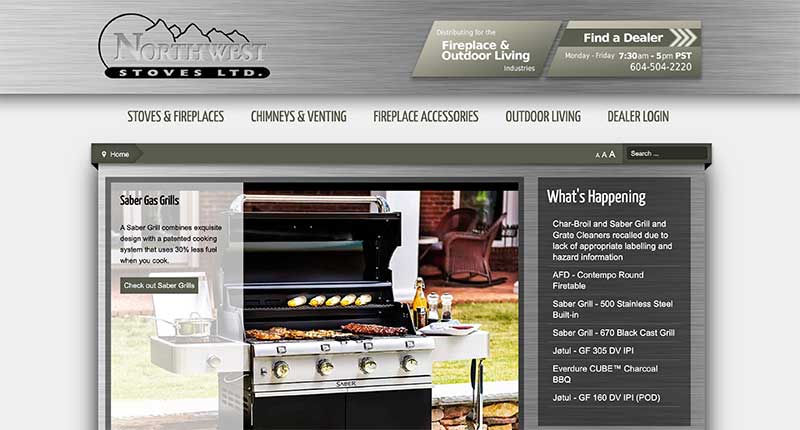 ---
Services Provided:
Digital Marketing
Graphic Design
Website Maintenance
Website Design
Web Content Writing
Joomla Development
Custom Development
Hosting
---
About this project
The goal is to provide sales material to consumers and support Northwest Stoves dealer network with up to date product information.
---
Objectives:
Provide easy visual navigation.

Setup content management system to allow staff to easily update content.

Allow customers to easily find dealers close to them.

Provide a robust back end for dealer support.