Case Study:
Helianthus Holdings Inc., dba HortyGirl
Established in 2005, HortyGirl is based in Langley, B.C. Our team's professional attributes include wholesale and retail sales and service experience, a diploma in horticulture, a floral design certificate and experience in direct to business relationships.
We endeavor to maintain a healthy work environment filled with inspired, talented and motivated staff that will provide our customers with exceptional products and service.
Technologies Used: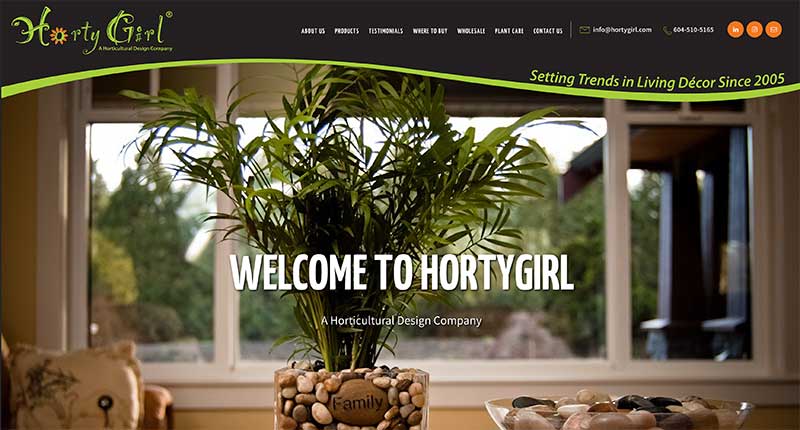 ---
Web Services Required:
Digital Marketing
Graphic Design
Website Design
Keyphrase Research
Wordpress Develpment
Hosting
---
About this project
Setting Trends in Living Décor Since 2005! Our products are an infusion of brilliant ideas utilizing live plants, natural elements, the latest designs and colors, combined with exclusive décor pieces and inspired plant packaging.
---
Objectives:
Search Engine Optimisation

Search Engine Marketing

Blog Entries
Fully Responsive