Case Study:
HortyGirl
Established in 2005, HortyGirl is based in Langley, B.C. Our team's professional attributes include wholesale and retail sales and service experience, a diploma in horticulture, a floral design certificate and experience in direct to business relationships.
We endeavor to maintain a healthy work environment filled with inspired, talented and motivated staff that will provide our customers with exceptional products and service.

Technologies Used: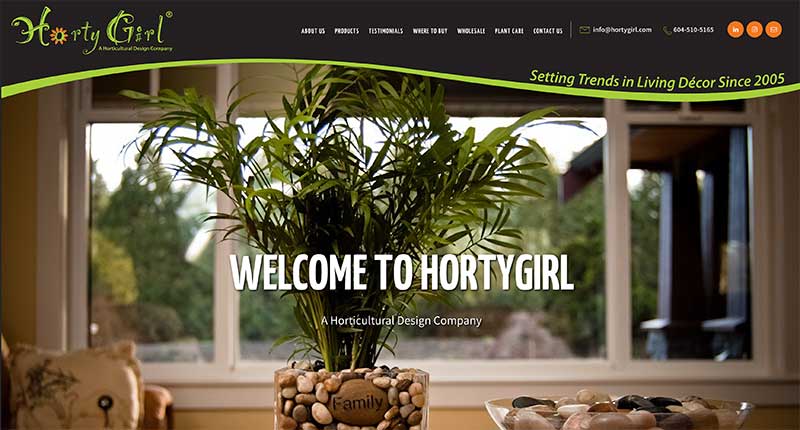 ---
Services Provided:
Digital Marketing
Graphic Design
Website Maintenance
Website Design
Keyword Research
Wordpress Develpment
Hosting
---
About this project
Our goal was to provide a new website design that incorporates new branding and provides users with a vivid picture of what HortyGirl does. We wanted to provides an overview of features and benefits of the product offering, convey the brand essence of HortyGirl, and enhances your brand appeal.
---
Objectives:
Promote HortyGirl products and encourage site visitors to visit a retail store.

Create a professional eye catching responsive website that adapts to any size device.

Create an easy-to-use menu and navigation system

Make it easy for site visitors to locate a nearby retail store.

Update Blog Entries