Case Study:
Ameri-can Logistics
Ameri-Can specializes in point-to-point truckload shipping throughout North America. They offer customers a wide variety of transportation services accompanied by a knowledgeable and understanding staff who ensures their shipments are transported hassle free.
No matter what time of day or time of year, they are able to handle truckload and less than truckload transportation needs. Ameri-Can operates year round, 24 hours a day, 7 days a week because they know that transportation does not stop on weekends or holidays. Their customers get the flexibility to check their shipment status any time of day or night. An online tracking service or a simple call to our toll free number gives instant tracking of freight when customers want it and need it.
Technologies Used: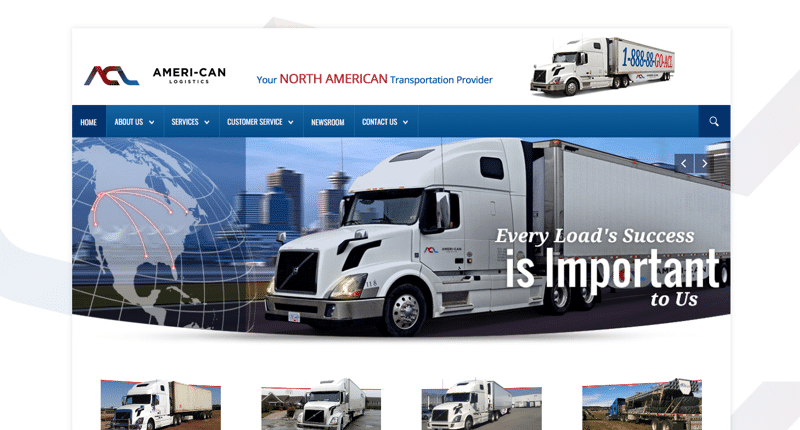 ---
Services Provided:
Digital Marketing
Graphic Design
Logo Design
Website Maintenance
Branding/Logo Design
Website Design
Web Content Writing
Keyword Research
Joomla Development
Custom Development
Hosting
---
About this project
This was a website upgrade with custom application development. The website needed to be professional, easy to navigate and provide timely information to their customers. On the back end we developed the shipment tracker that that give Ameri-Can Logistics customers real time information on their shipments.
---
Objectives:
Increase market share.

Provide real time shipment tracking.

Create an easy-to-use menu and navigation system that is focused on decision-making criteria and conversion.

Provide a professional responsive design focused on your target market that adapts to any size device.